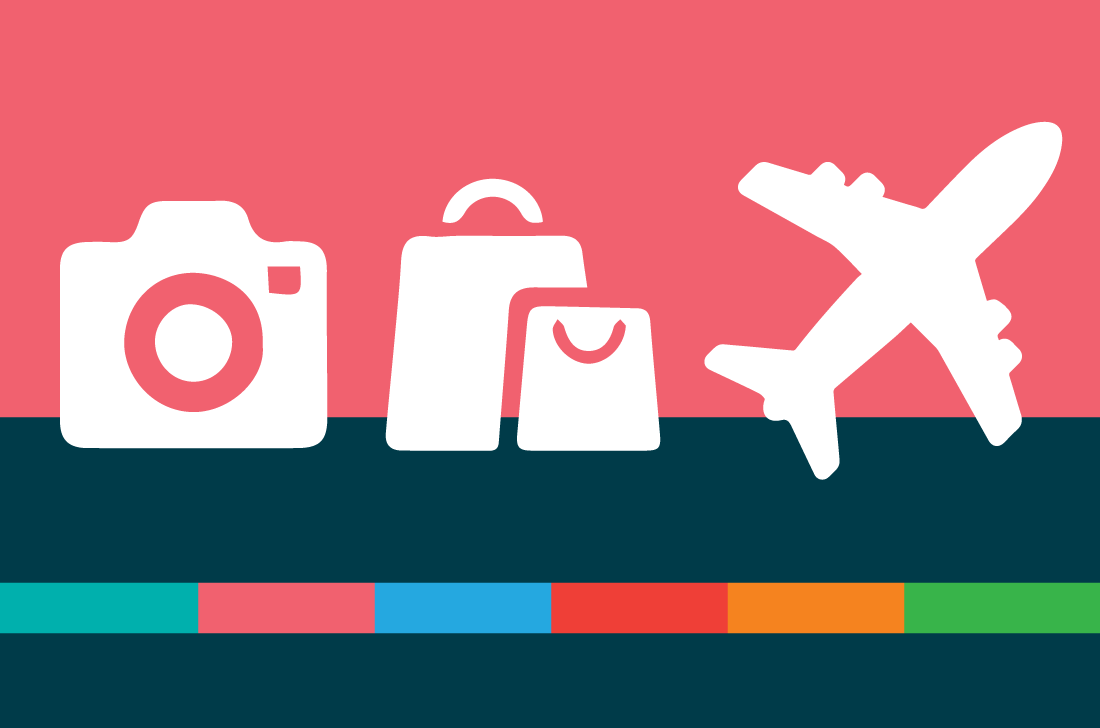 Marijuana Buying Guide for Colorado Tourists
October 08, 2020
Colorado has been a long-standing participant in recreational marijuana consumption (and even longer for medical marijuana) since the first recreational dispensaries opened their doors on January 1, 2014. Now, Colorado is one of the most popular places for cannabis enthusiasts to visit from all around the country. If you're one of the many people planning on some cannabis tourism in the Centennial State, you'll want to make sure you know the ways to make the most of your adventure.
Buying Marijuana in Colorado
Before making the trip, give a look over Colorado marijuana regulations. While there are a bajillion articles out there that tell you how to buy marijuana in Colorado, one of the safest places to look is either with Colorado state's own website or dispensaries like Livwell. Because we're located here, we know Colorado marijuana laws like the back of our water pipes. In fact, we get questions from cannabis tourists all the time, so we've answered some of the most frequently asked questions about buying marijuana in Colorado here:
Can I Buy Marijuana in Colorado if I'm From Out of State?
Yes, you can absolutely buy marijuana in Colorado even if you're from out of state. In fact, Colorado counts on it! Colorado cannabis tourism is a major form of tourism in the state, and it helped the state make over $6.5 billion in cannabis sales between 2014-2019. Let's be honest, there's no question that number has increased over the last three years too.
Where Can I Buy Marijuana in Colorado?
To buy marijuana in Colorado, you're going to want to find a dispensary like LivWell. Dispensaries are licensed retailers that are permitted by the state to sell marijuana products. To purchase recreational cannabis in Colorado, you'll need to be 21 or older and have a valid ID that proves it. There are some dispensaries that will make you show your ID multiple times, too, so keep it on you from the moment you get to the door to the time you're ready to leave with your purchase.
How Much Cannabis Can I Buy in Colorado?
While some states make distinctions between how much a resident and non-resident can purchase, the cannabis purchase limits in Colorado apply to everyone. Anyone legally able to purchase recreational marijuana in the Centennial State can buy up to 1 ounce of flower, 8 grams of concentrates, or edibles with no more than 800 milligrams of THC.

You can also legally gift cannabis to another adult (21 or older), but it must be a gift. This means that no money, even if it's the exact amount paid for the cannabis, can be exchanged. While you can gift up to two ounces of marijuana, just remember, you're only allowed to purchase an ounce a day, so you won't be able to go back into the dispensary on the same day to get more.
What Forms of Payment Are Accepted at Dispensaries in Colorado?
Some dispensaries in Colorado accept debit cards - we do at our LivWell dispensaries - and some do not. The easiest form of payment to bring is cash. Unfortunately, because marijuana is still federally illegal, most credit cards operating through national banks are unable to offer merchant services to dispensaries.
What Type of ID Do I Need to Show at a Dispensary in Colorado?
If you have a United States ID card or a state-issued driver's license, you have exactly what we need to see to purchase from one of our licensed dispensaries. Passports, tribal cards, and military ID cards with photos can also work if for some reason you don't have another option. Just remember, you'll have to show your ID to get into the dispensary and to purchase cannabis, so keep it handy when you get to your favorite shop.
Can I Order Cannabis for Delivery in Colorado?
Yes, you can order cannabis for delivery, but only if you're in one of three major cities in Colorado that offer it—specifically Denver, Aurora and Boulder. While those are the only places in Colorado offering any kind of delivery service, we imagine that number will continue to grow as dispensaries encourage local governments to be more open to the idea.
Whether it's a delivery service or you're just driving yourself home from the dispensary, all cannabis must be sealed and contained while in a vehicle. Consuming cannabis while driving is illegal, and it is also illegal to operate a vehicle while under the influence of marijuana. Cannabis must be stowed until you reach your destination.
Enjoying Cannabis Tourism in Colorado
Cannabis tourism in Colorado is so prevalent that there are businesses built solely to cater to tourists. These companies offer dispensary bus tours, grower and production facility tours, and even walking tours. Not only are these tours a great way to support the cannabis industry and Colorado businesses, they're also an awesome way to get to know other like minded people that love the plant and want to experience more of it.

Just remember, whatever you buy can't come home with you, so enjoy it while you're in Colorado and leave it here when you go. We'll always have more ready for you when you make the trip back.
Blog categories
Subscribe to receive new articles in your inbox