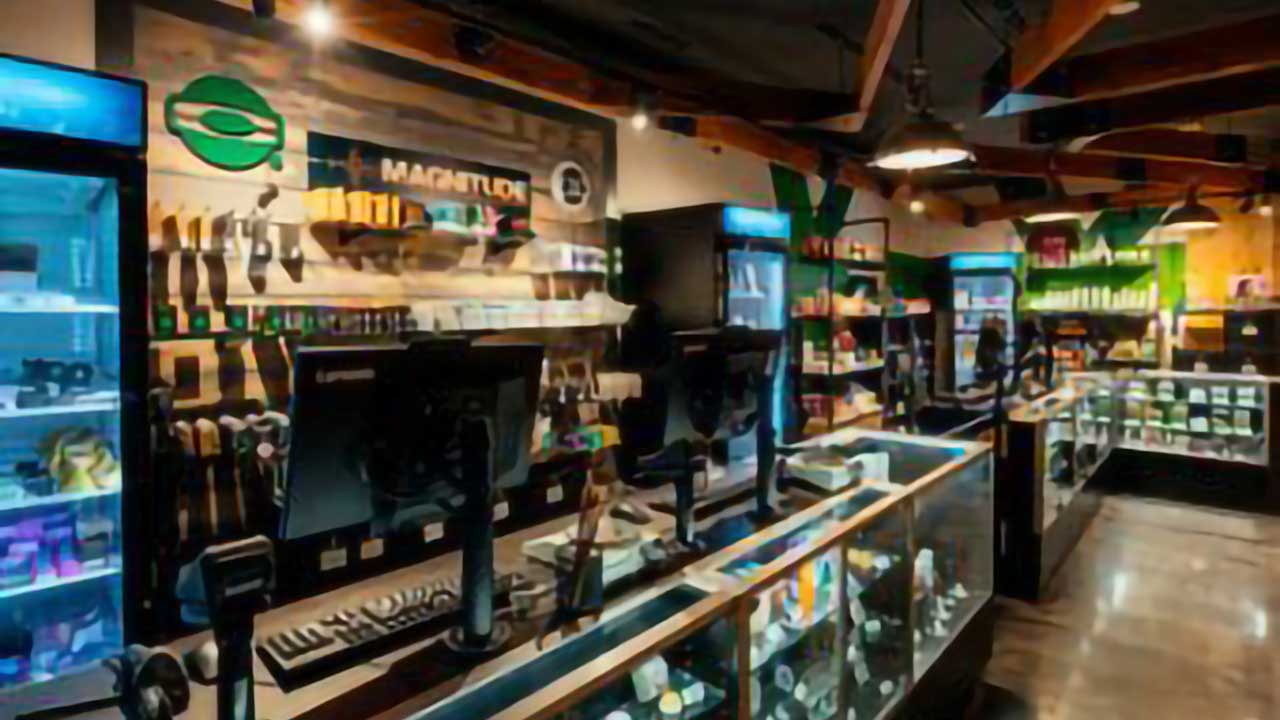 Visiting a Colorado Cannabis Dispensary for the First Time
So you've finally decided to make your first trip to a Colorado dispensary, but you have no clue what to do, what to ask for, or what you even need to bring. Don't stress, you're not alone. We get calls all the time from new cannabis enthusiasts who are looking for advice and insight before they visit one of our dispensaries. To make it a little easier to get the information you need, we created this guide. In it, we explain what a cannabis dispensary is, what you need to do to prepare for your visit, and how to make a purchase, so you'll feel a little more comfortable with your first visit.
What's a Cannabis Dispensary?
A dispensary is a licensed cannabis store that sells both marijuana products and the tools to consume them. There are three types of dispensaries: recreational marijuana dispensaries, which are open to adults 21 or older with a valid photo ID; medical marijuana dispensaries, which are open only for medical marijuana card-carrying patients; and hybrid dispensaries, which sell to both recreational consumers and medical marijuana patients.

When visiting and purchasing cannabis from a dispensary in Colorado, as a smart shopper, you'll want to be prepared with just a couple things to make your trip a little easier.
How to Prepare for Your Cannabis Dispensary Visit
Many new cannabis enthusiasts feel like they need to have their whole visit buttoned up before they even leave the house, and this couldn't be further from the truth. You have to have your ID on you, so make sure that's in your purse or pocket, but the rest of these tips just help to expedite your time at the dispensary so you can get home to enjoy your product:
Step 1: Check the Dispensary's Cannabis Menu Online
When dispensaries first started opening, online menus weren't really available. Now, most dispensaries share the products they stock online and some even allow you to purchase online and pick up in-store. Looking through the products online, before you visit, can make it easier not only to find what you want but to do research on the strains you're considering.

Of course, this isn't necessary. You can always just go in with a rough idea of what you're looking for and a budtender can help you get what you need.
Step 2: Investigate Dispensary Deals & Offers
Cannabis dispensaries in Colorado offer regular discounts, like 10% off for veterans. You can also enjoy brand- or product-specific cannabis offers, and even bundles and BOGO opportunities. These deals will typically be made available on the dispensary's website, so be sure to check the cannabis deals page.
Step 3: Bring Your ID & Cash
Before you can even get into the dispensary, you have to show a valid, government-issued photo ID, so make sure you have it on you. Then, if you want to make your visit go faster, you can also bring cash. Many dispensaries in Colorado only accept cash payments, so this prevents you from having to wait to withdraw money or paying extra transaction fees at the ATM.
Step 4. Expect a Wait
Dispensary visits have always been a little bit time consuming, even when the dispensary has a drive-through or easy pick-up option. This is because budtenders strive to ensure that every cannabis enthusiast that visits gets the attention they need to make the right purchase. This one-on-one service may cause longer wait times for your turn, but in the end, it's going to benefit you and the dispensary—you'll get what you want, and because of your positive experience, you'll be back for more. With that said, in general, you should plan for an hour in the dispensary between your wait time to get in, shopping for your product, and working with a budtender.
Buying Marijuana at a Colorado Dispensary
Now that you've prepared for your first visit to a cannabis dispensary in Colorado, it's time to make the trip. While this can feel a little daunting, the truth is, it's easy. We have everything set up to ensure you can find what you need and maybe try something new too. Here are a few of our top tips for buying marijuana at a Colorado dispensary:
Work with a Budtender & Ask Questions
Budtenders are cannabis experts that work at your local dispensary. They help you find the right cannabis products and the tools you need to consume them. They also provide invaluable knowledge about the industry. If you're planning your first visit to a Colorado dispensary, don't be afraid to tap into that knowledge and expertise. Here are a few sample questions:
What products do you recommend for someone who is new to cannabis?
What are your favorite products? Why?
Do you have any specials I should take advantage of?
Ask questions, share what you're looking for, what you've heard about, and let them help you make an informed decision. It's what they're there for.
No Photos Allowed
While there is no law that states you cannot take photos in a dispensary, many dispensaries ban the use of phones and taking photos when inside their shop. While this may seem like an inconvenience, especially if you want to look up the name of a strain or send a picture of the products you're looking at to a friend, it's actually a rule designed to protect the privacy of dispensary visitors.
Some dispensaries cater to medical marijuana patients, and their privacy has to be protected by law. Other dispensaries have the rule just to avoid any images hitting social media with the faces of budtenders or patrons on full display.
A good rule of thumb is to know what you want when you get to the dispensary, or know enough to ask a budtender, and then take photos of your product when you get home. It's the best way to be a good, considerate member of your cannabis community.
Tip Your Budtender
If you went to a wine tasting, you would likely leave a tip for your sommelier. After all, they're experts at their craft and ensure you can find the right bottle for you. Budtenders are much the same way, but instead of wine, they specialize in cannabis. Budtenders in Colorado are actually certified to work in dispensaries, and they are both passionate and knowledgeable about the industry. Getting that kind of special service is worthy of a 20% tip or at least a few extra bucks.
Common Dispensary FAQs
There is plenty to learn ahead of your first dispensary visit. Here are a few of the most common questions we get:
Can I enter a CO dispensary if I'm under 21?
No, Colorado dispensaries require all adult-use customers to be at least 21 years old.
Does Colorado take out of state medical cards?
No, Colorado does not have a medical card reciprocity program, which means you cannot use a medical cannabis card issued by another state at a medical dispensary in Colorado.
Do Colorado dispensaries take out-of-state IDs?
Yes, you can visit a Colorado dispensary with a valid, state-issued photo ID.
How many dispensaries can you visit a day in Colorado?
There is no limit to the number of dispensaries you can visit per day in Colorado. However, you will not be able to buy more than the state's cannabis purchase limits.
Do dispensaries take credit cards in Colorado?
Unfortunately, due to federal banking regulations, dispensaries in Colorado are unable to accept credit cards. However, some dispensaries do accept debit cards, and all dispensaries accept cash.
How to Shop at a Colorado Cannabis Dispensary
If you're looking for the tl;dr (too long; didn't read) version of this guide, here it is: you need to have your state-issued identification handy, and you should treat a visit to a Colorado dispensary like you would any other business—be respectful and kind to your budtenders. From there, you can make your trip easier by having cash on hand, and you can become a well-loved visitor by making sure you tip your budtenders. See? Easy. Go ahead and find a dispensary and come visit us.
---
Please consume responsibly. This product may cause impairment and may be habit forming. There may be health risks associated with consumption of this product. State laws impact what dispensaries can and can't sell to recreational customers and medical marijuana patients. Not every type of product, consumption method, dosage form, or potency mentioned on this blog will be permitted in all locations.
Blog categories
Subscribe to receive new articles in your inbox