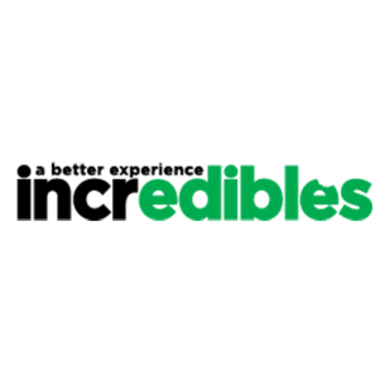 Incredibles
Originally founded in 2010 by Bob Eschino and Rick Scarpello, Incredibles has grown into Colorado's highest-volume, and most nationally-awarded, infused product company. This is a direct result of their reputation for extract quality and product innovation.
Featuring a full line of THC-infused terpene-rich artisanal edibles, the Incredibles brand is a leader in the creation of innovative edibles, chocolates, ePens, concentrates and gummy bites, with even more product lines in development.
There's a reason their unique line of chocolate bars has so many accolades: they grow their own plants, and use crazy-pure full spectrum cannabis oil. With delicious flavors like Affogato, Chocolate Toffee ("Boulder Bar"), and Strawberry Crunch, there's something for everyone to love from these Colorado edible connoisseurs.
We're sorry, Incredibles products are not available at this location. Please select another store under
Order Ahead.