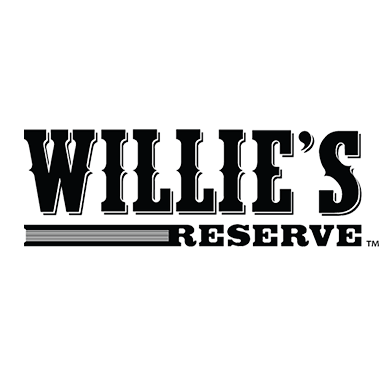 Willies Reserve
Honoring the small farmer is essential for Willie Nelson. Grown by local, organic, and sustainable independent farmers, Willie's products support the generations of Colorado growers who have met supply and demand of our favorite herb for decades. Willie's flower and cartridges both come from cannabis grown by local Colorado farmers, like OG Medicinals and Purple Mountain Farm. With a music legend at the helm and an emphasis on working with local farmers, it's tough for us not to love these guys.
Willie's team works with farmers who use only the strongest, most reliable genetics for each strain, and we think that their flower speaks for itself. Choose between their jar eighths and pre-rolls in one of our dispensaries—either way, it's tough to go wrong.
In addition to their flower, Willie's cartridges are filled with pure cannabis distillate, derived from terpenes found in specific strains of cannabis. This means no fillers, cutting agents, or added flavors. You're tasting flavors from the strains that Willie has chosen, and nothing else.
We're sorry, Willies Reserve products are not available at this location. Please select another store under
Order Ahead.