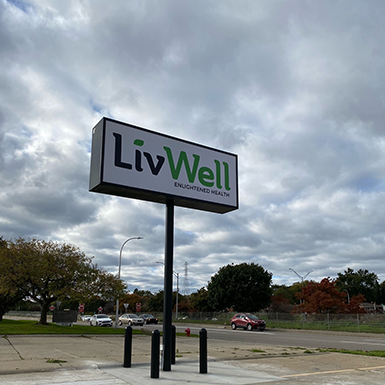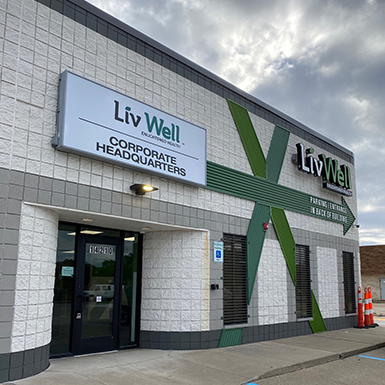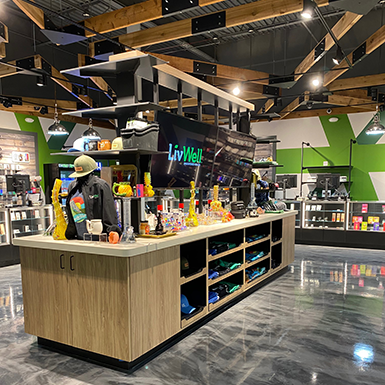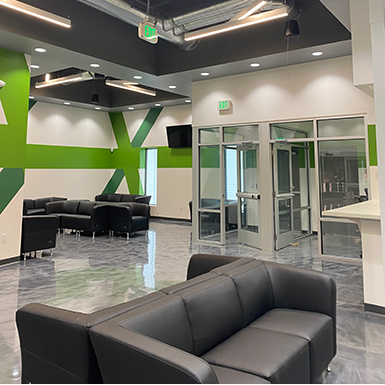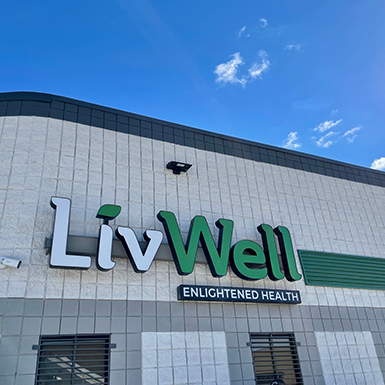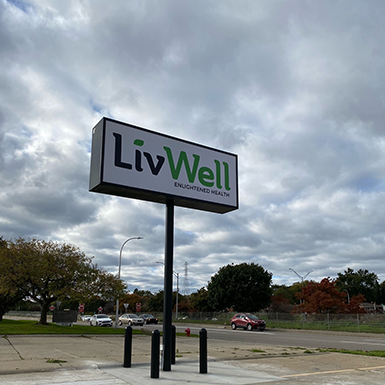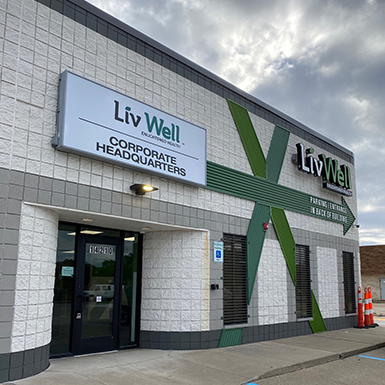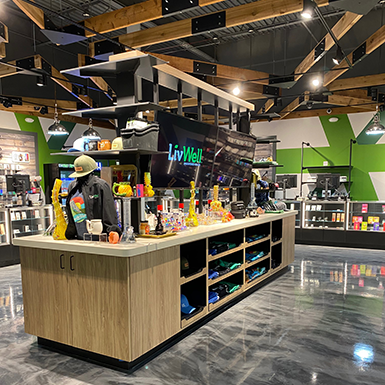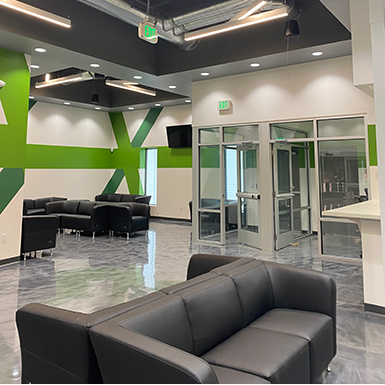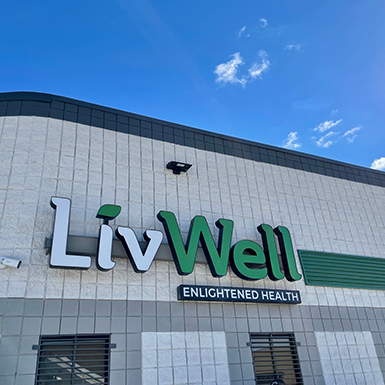 LivWell Warren Medical Provisioning Center
Medical Provisioning Center in Warren, MI
Med Menu
LivWell Warren is a medical provisioning center in Warren, Michigan, serving medical cannabis patients in the Metro Detroit area. Located in Detroit's largest suburb, our provisioning center is on Eleven Mile Road just off of I-696. It's easily accessible from popular destinations nearby, including Macomb Community College, Davenport University, and Lake St Clair.
Our medical provisioning center caters to many communities in Southeast Michigan, including Center Line, Eastpointe, Fraser, Macomb, Roseville, St Clair Shores, and Sterling Heights.
Shop our Warren Medical Provisioning Center
At LivWell, our goal is simple: to provide the highest quality medical cannabis products, from the most well-known brands. A seed-to-sale operation, LivWell has three grades of cannabis flower to meet every preference and budget, along with all of the leading brands of concentrates, edibles, topicals, and more at our Warren medical provisioning center. We're also fully stocked with glass, apparel, and accessories, so you're sure to have everything you need.


Med Menu

Join Our Loyalty Program
Sign up with LivWell as a loyalty member and enjoy rewards benefits at our LivWell Warren provisioning center. Our Loyalty Rewards benefits include:
Get a $5 Rewards credit when you sign up as a LivWell Loyalty Medical Member. (This is only available once per patient)
Receive a $5 Rewards credit on the first of each month.
Get a $10 Rewards credit on your one-year anniversary of becoming a LivWell Loyalty Medical Member.
Get a $10 Rewards credit on your birthday.
Discounts on Pre-Weighed Flower.
All points other than the signup credits have a standard 180-day expiration.


Dispensary Deals & Discounts
In addition to our rewards program, our Warren medical provisioning center in Michigan offers a variety of weekly deals and discounts on specific products. We also offer 10% off for veterans.
Check out our Michigan Deals page for more information.

Directions to our Warren, MI Medical Provisioning Center