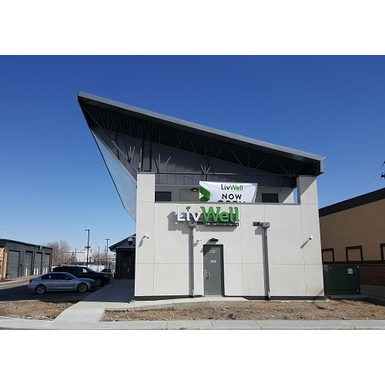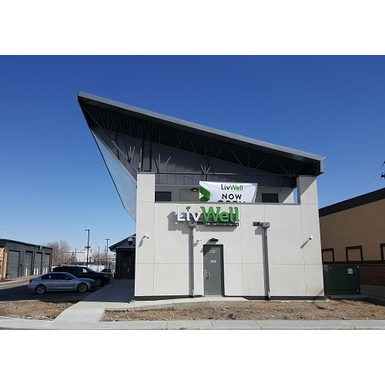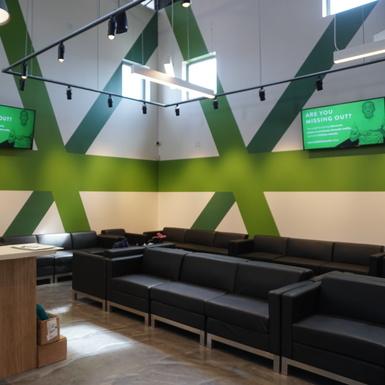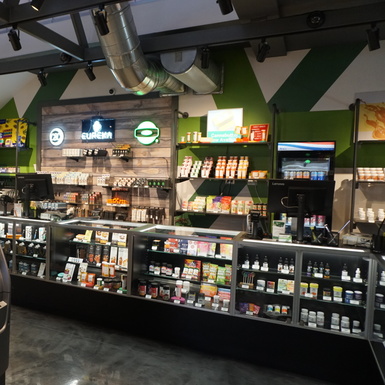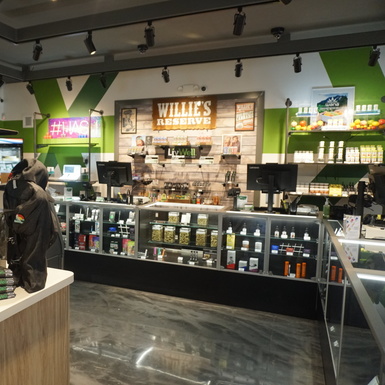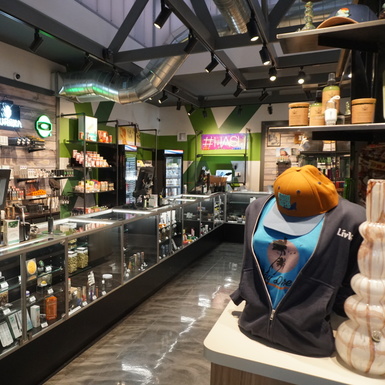 5846 Dahlia Street
Commerce City, CO 80022
Phone: 720-476-4736
Hours: 8:00am - 9:50pm Daily
Recreational
Directions
LivWell Commerce City
Spacious marijuana dispensary
One of our roomiest marijuana dispensaries, LivWell Commerce City is complete with natural light, friendly local budtenders and all-around good vibes.
Conveniently located off I-270 & Vasquez
Located off I-270, just northeast of the iconic oil refinery, our Commerce City marijuana dispensary is a convenient stop for cannabis customers en route to DIA, a Colorado Rapids game, or to check out the National Wildlife refuge.
Home of the Colorado Rapids & National Wildlife Refuge
Just a couple miles to the east of our shop is Dick's Sporting Goods Park, home of the Colorado Rapids soccer club and host to concerts from legendary acts like Phish, Guns n' Roses, and more.
The scenic Rocky Mountain Arsenal, one of Colorado's National Wildlife Refuges, is just down the road too. While you're in the area, check out their 11-mile auto loop to see bison, deer, hawks, coyotes, birds, and more Colorado wildlife!
Your one stop shop for all things cannabis
At LivWell, our goal is simple: to provide the highest quality cannabis products, from the most well-known brands in the country, at prices that are accessible to almost anyone. A seed-to-sale operation, LivWell has three grades of cannabis flower to meet every preference and budget, along with all of the leading brands of concentrates, edibles, topicals, tinctures, and more in each of our marijuana dispensaries. We're also fully stocked with glass, apparel, and accessories[1] , so you're sure to have everything you need after stopping by.
Unparalleled knowledge & friendly service
Our budtenders are some of the most passionate and knowledgeable in the industry, and that's not by accident. All LivWell employees are required to attend LivWell University, a multi-day, comprehensive training program on all things cannabis. As a result, the budtenders in each LivWell marijuana dispensary are ready to answer any and all of your cannabis questions to help find the perfect product for you.
Earn Rewards on every purchase!
Get the most out of your LivWell experience by joining LivWell Rewards, our industry-leading customer loyalty program. Our Rewards members enjoy:
Discounts on pre-weigh flower every day
$5 Rewards credit for every 100 points earned
$10 Rewards credit on your birthday