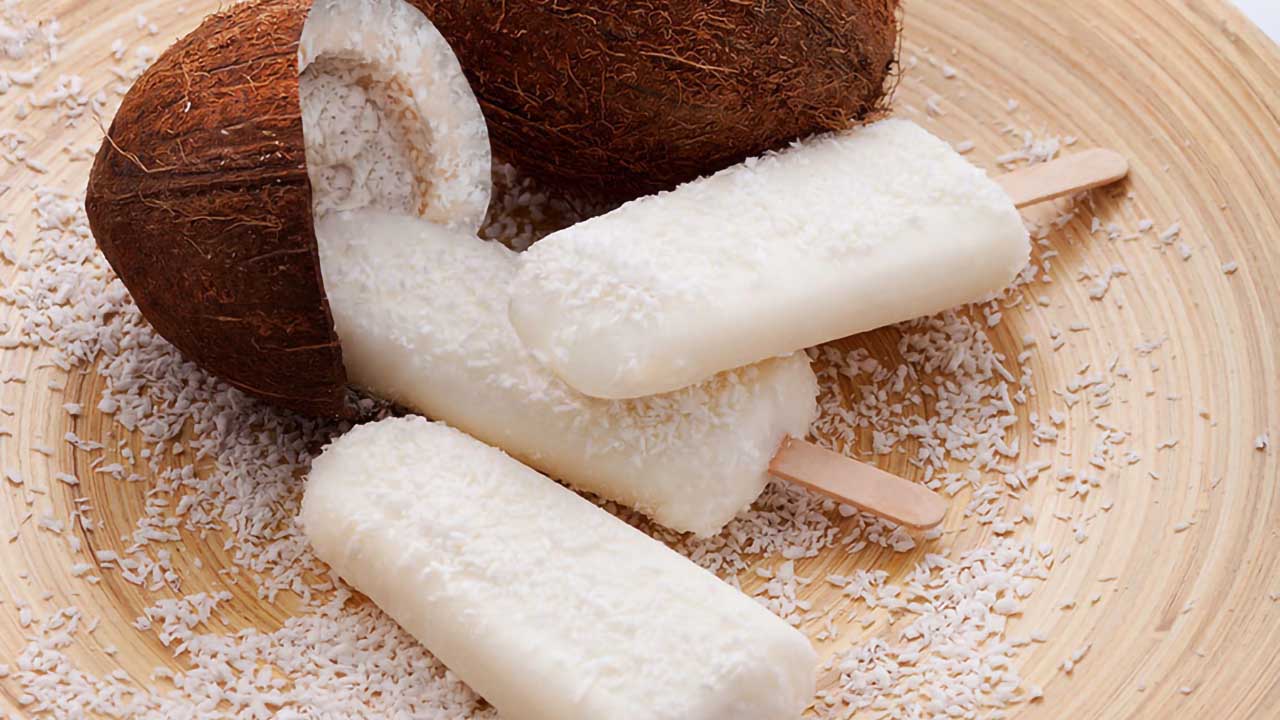 Summertime Cannabis Recipes
This summer you may be preparing food and drinks for your BBQ, going camping, or want something to cool off. Look no further — we have some cannabis-infused recipes that are fun homemade edible options! Below are five of our favorite summertime cannabis recipes of appetizers, desserts and beverages to help you enjoy summer. Remember to start low and go slow with any cannabis-infused food or drink and label your treats and leftovers.
1. Infused Elote (a.k.a. Mexican Street Corn)
Traditional elote is Mexican street corn that is smothered in mayonnaise and cheese then spritzed with lime. For this cannabis infused recipe, we will replace the mayonnaise with a spicy compound butter. We recommend grilling the corn in the husk on a hot grill, and then covering immediately with the butter and cotija cheese. Each corn cob contains 10mg THC.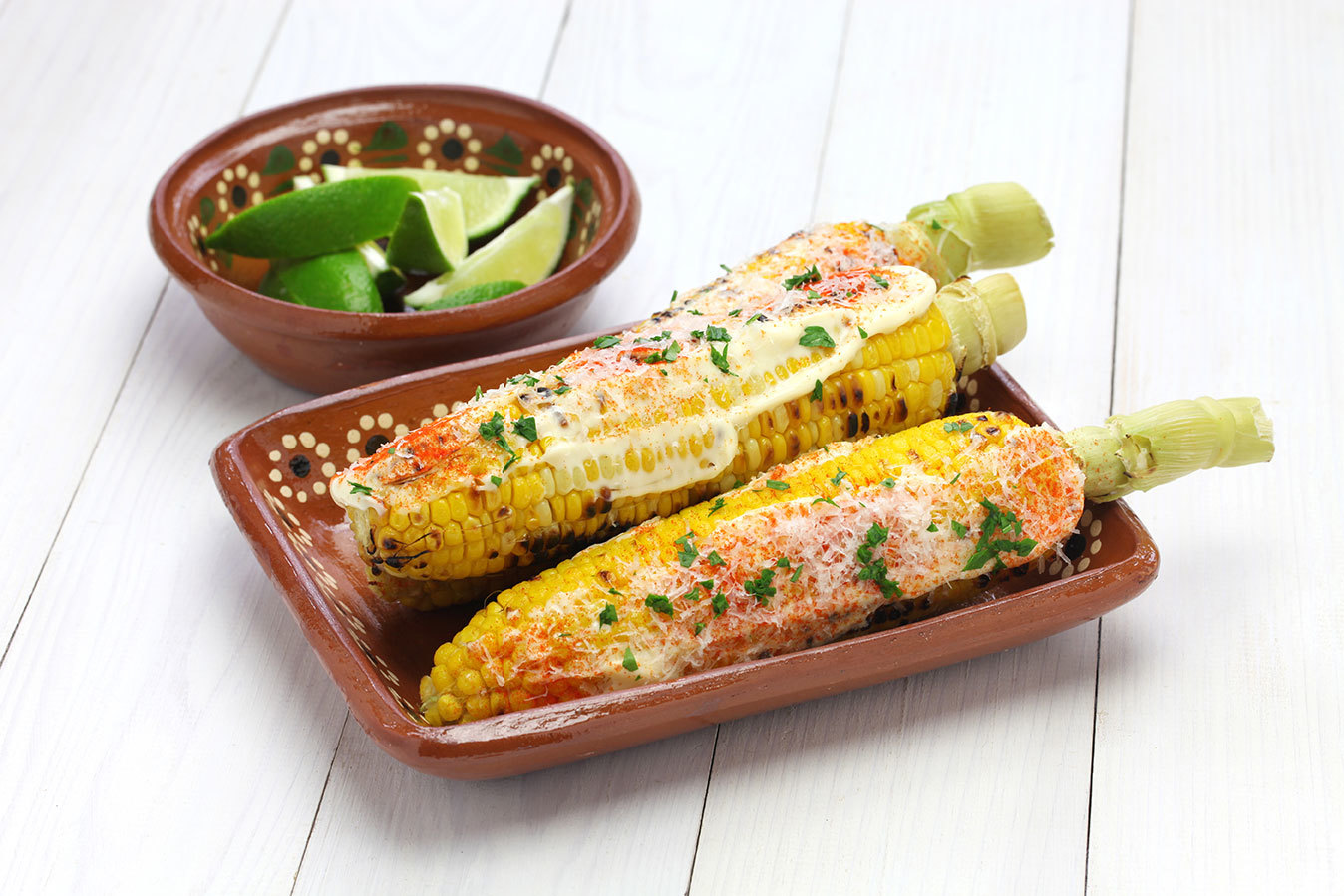 Serves 10
Ingredients:
10 ears of corn with the husks on
1 cup cotija cheese
1 lime
1 stick Sweet Grass Cannabutter (100mg THC)
½ tsp paprika
1 tsp kosher salt
½ tsp cumin
½ tsp cayenne
½ tsp chipotle powder
½ tsp garlic powder (optional)
Directions for Compound Butter:
Soften the cannabutter at room temperature.
Slice the cannabutter into 10 pats.
Using a food processor mix the butter and the spices until combined.
Using a spatula transfer the butter mixture to parchment paper.
Roll the parchment paper creating a butter log with an inch diameter
Put butter roll in the refrigerator for 2 hours.
Slice butter roll into 10 pats
Grill Corn:
Grill corn, turning often, at high heat (around 400 degree F) until each side of the husk is blackened. Some chefs prefer to soak the corn first in water but we like the texture that comes with using high heat and a shorter amount of time.
Remove corn from the grill and carefully, using heat resistant gloves, peel back the husk.
Smear 1 pat of compound butter all over the corn.
Roll the corn in cotija cheese.
Squeeze lime to taste on the corn and enjoy!
2. Keto-Friendly Popsicles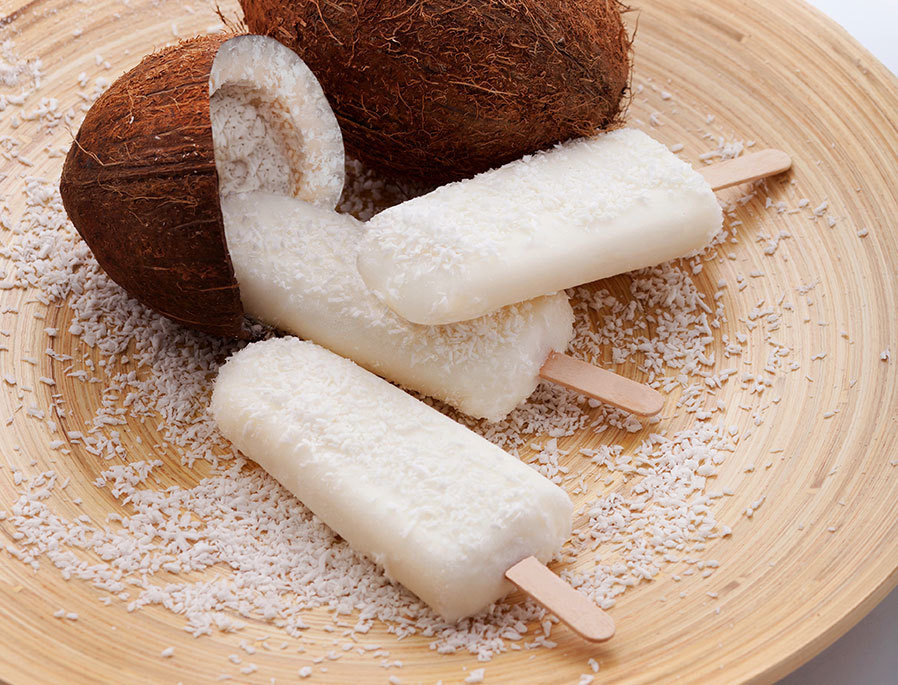 Coconut lovers this recipe is for you! This frozen delight has only 1g net carb per serving that's dairy-free, and sugar-free. It is naturally sweetened with a keto sugar-free sweetener, and contains a high percentage of fat to help you reach your fat macro. There's no better way to kick back and enjoy the long dog days of summer than with this tasty keto treat! Each serving contains 10mg THC.
Makes 8, ⅓ cup popsicles
Ingredients:
⅔ C. canned coconut cream (shake before measuring)
13.5 oz. can of full-fat unsweetened coconut milk
8 ml. Tonic Drops
7 ml. MCT Oil, or, melted Coconut Oil
⅓ C. Erythritol sweetener
½ C. Unsweetened Shredded Coconut
Directions:
Mix ingredients thoroughly. The goal is to blend until there are only small pieces of shredded coconut remaining for texture.
Pour into popsicle molds.
Insert popsicle sticks.
Place popsicle molds in freezer until frozen (2 - 3 hours).
Enjoy responsibly!
3. Infused S'mores
What's better than the pure pleasure of ooey-gooey goodness that comes from perfectly roasted marshmallow and chocolate sandwiched between two crunchy graham crackers? Whether your weekend plans include camping in the Rocky Mountains or staying close to home, this infused s'mores recipe only calls for 3 simple ingredients and is a perfect summer indulgence. Each Full Melt Chocolate square contains 10mg THC.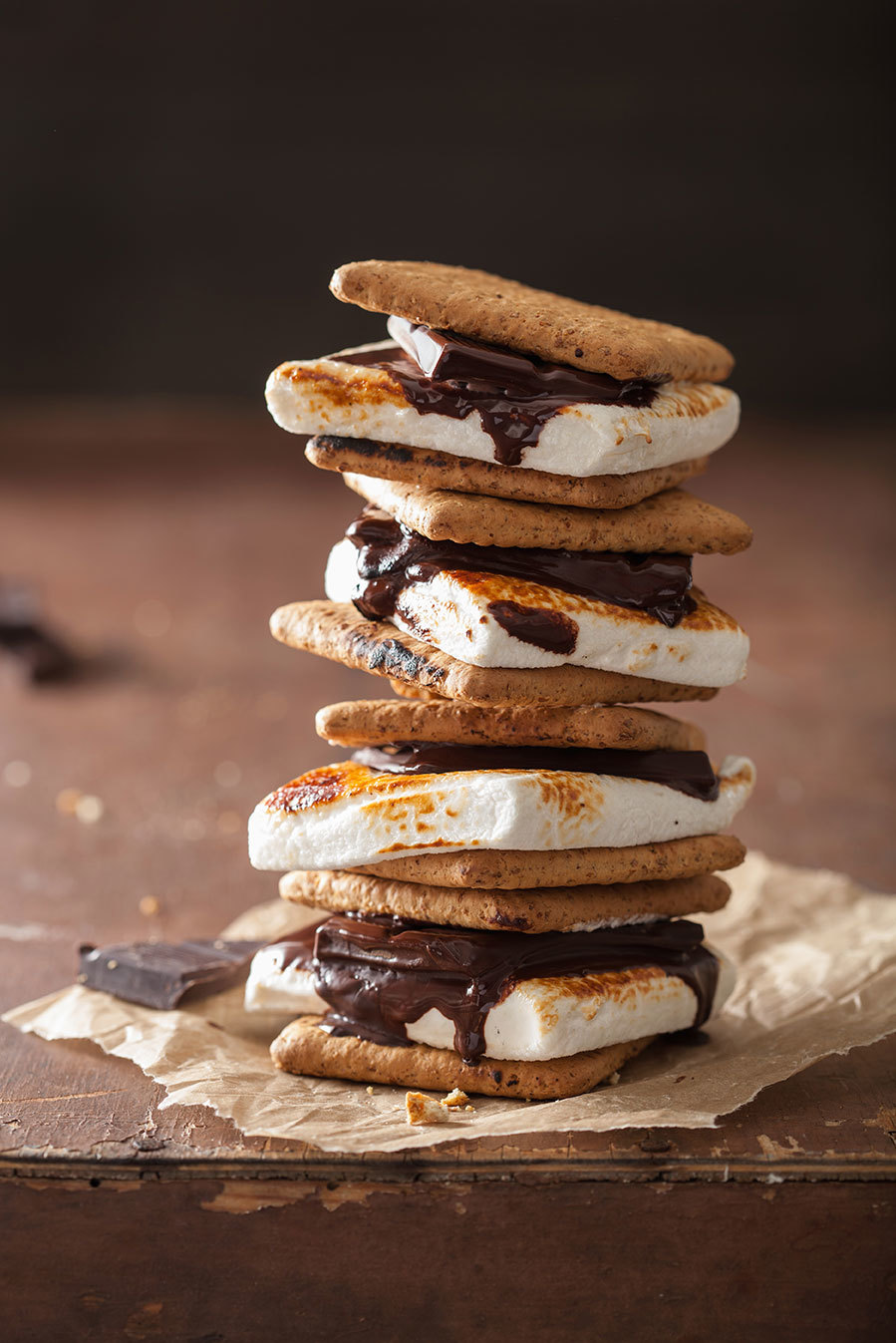 Serves 10
Ingredients:
Large marshmallows
Graham crackers, broken into squares
Full Melt Milk Chocolate Bar - divided into 10 equal portions
Directions:
Break one large graham cracker in half (one for the top, one for the bottom).
Place one square of Full Melt Milk Chocolate bar (1 square=10mg THC) on the cracker halve.
Put a marshmallow (or two) on your skewer or stick and hold it over the fire until roasted to your liking.
Place the roasted marshmallow on top of the chocolate.
Take the other half of the graham cracker and cover the hot marshmallow, pressing down firmly enough to pull out the stick.
Enjoy responsibly!
4. Weed Lemon Bars
This easy summertime dessert is a perfect complement after a hearty BBQ meal. The light creamy lemon filling is sweet and sour but the star of this dish is the cannabis-infused crust created using Sweet Grass Cannabutter. This weed lemon bar is sure to help you smile, relax and socialize while you watch the summer sunset. Each lemon bar contains 8mg THC.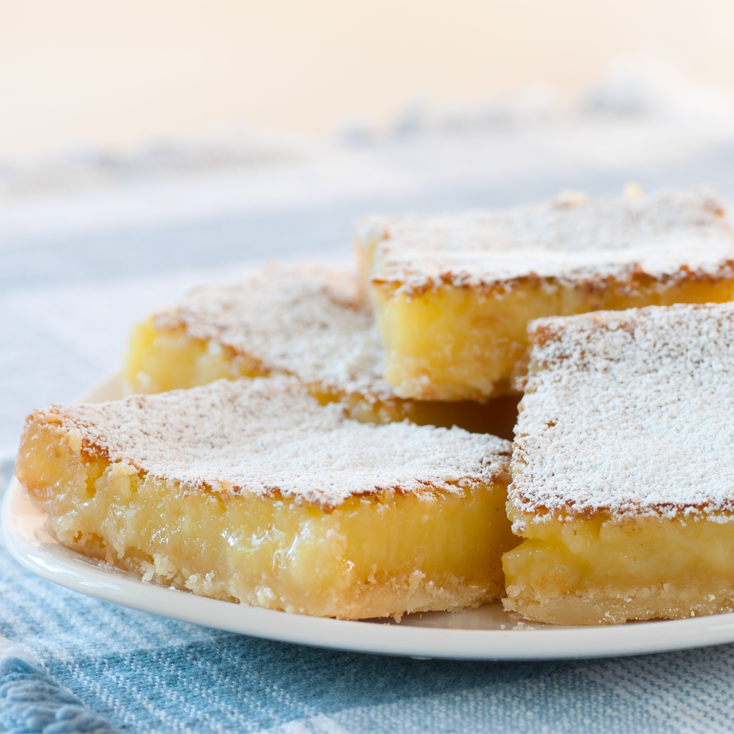 12 servings
Ingredients:
For the shortbread crust -
1 stick of Sweet Grass Cannabutter (100mg THC)
1/4 cup sugar
1 tsp vanilla extract
1/4 tsp salt
1 cup flour
For the filling -
1 cup of sugar
3 tbsp flour
3 eggs
1 cup of lemon juice
Directions:
Preheat the oven to 325°F and line a 8x8 baking pan with parchment paper.
Mix the melted butter, sugar, vanilla, salt and flour for the crust together in a medium bowl.
Press the mixture firmly to the bottom of the pan and bake for 20 minutes or until the edges are brown.
For the filling, mix the sugar and flour together in a large bowl. Add the eggs and lemon juice and whisk.
Pour the filling in the pan over the crust and bake for 20-25 minutes or until the center is set.
Remove the bars from the oven and let them cool to room temperature before putting them in the fridge for 1.5 to 2 hours.
Sprinkle with powdered sugar (optional), cut into 12 bars and enjoy responsibly!
5. Strawberry Watermelon Canna-Cocktail
This fruity cocktail uses fresh strawberry and watermelon plus cannabis tincture and is sure to please and cool you off. We used the 1:1 Tonic Drops Tincture but you can use any cannabis tincture and differing amounts, depending on the effects you want. Each drink contains about 7mg THC and 7mg CBD.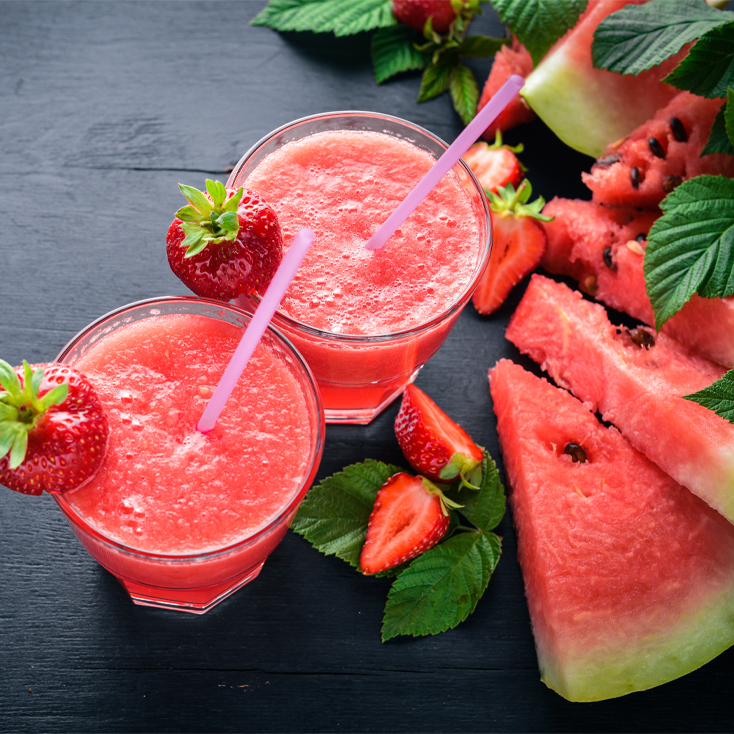 2 servings
Ingredients:
1 1/2 cups of diced seedless watermelon
1 cup of strawberries (without stems)
1/2 cup of club soda
1 tbsp honey
4 full droppers of 1:1 Tonic Drops Citrus Tincture
Directions:
Add watermelon, strawberries, club soda, honey and tincture to a blender.
Blend for 2 minutes or until mixture is puréed.
Pour into two glasses with ice, garnish with strawberry or mint (optional) and enjoy!
---
State laws impact what dispensaries can and can't sell to recreational customers and medical marijuana patients. Not every type of product, consumption method, dosage form, or potency mentioned on this blog will be permitted in all locations. You assume full responsibility for using your best judgment when cooking with raw ingredients such as beef, poultry, or eggs, and seeking information from an official food safety authority if you are unsure. You must also take care to not physically injure yourself by coming into contact with hot surfaces, sharp blades, and other kitchen hazards. It is your responsibility to review all listed ingredients in a recipe before cooking to ensure that none of the ingredients may cause a potential adverse reaction to anyone eating the food based on recipes featured in this blog post. This includes allergies, pregnancy-related diet restrictions, etc. Please consult with your medical professional before using any recipe if you have concerns about how you may individually react to the use of any particular recipe or ingredient. By voluntarily creating and using any recipe provided here, you assume the risk of any potential injury that may result. All information provided regarding nutrition in this post is intended to be used for informational purposes only. Content related to nutrition is not medical advice nor is it intended to replace medical advice. This post is not intended to diagnose, prescribe, or treat any disease, condition, illness, or injury. Before beginning any diet program, modifying your diet, or making changes to the diet of a child in your care, including following the nutrition information available in this post, you should seek advice from a licensed professional.The Food and Drug Administration has not evaluated the statements contained in any information on this Website. Individual results may vary. We are not responsible for any liability, loss, or damage, caused or alleged to be caused directly or indirectly as a result of the use, application, or interpretation of the nutrition information available in this post. The author disclaims liability for incidental or consequential damages and assumes no responsibility or liability for any loss or damage suffered by any person as a result of use of the information provided in this blog post. The author assumes or undertakes no liability for any loss or damage suffered as a result of the use of any information found on this Website. From time to time, this Website will publish content with recipes. All such recipes have been tried and used successfully, but results may vary from person to person. Consult your medical professional before using any recipe if you have concerns about how you may individually react to the use of any particular recipe or ingredient. By voluntarily creating and using any recipe provided here, you assume the risk of any potential injury that may result.
Blog categories
Subscribe to receive new articles in your inbox