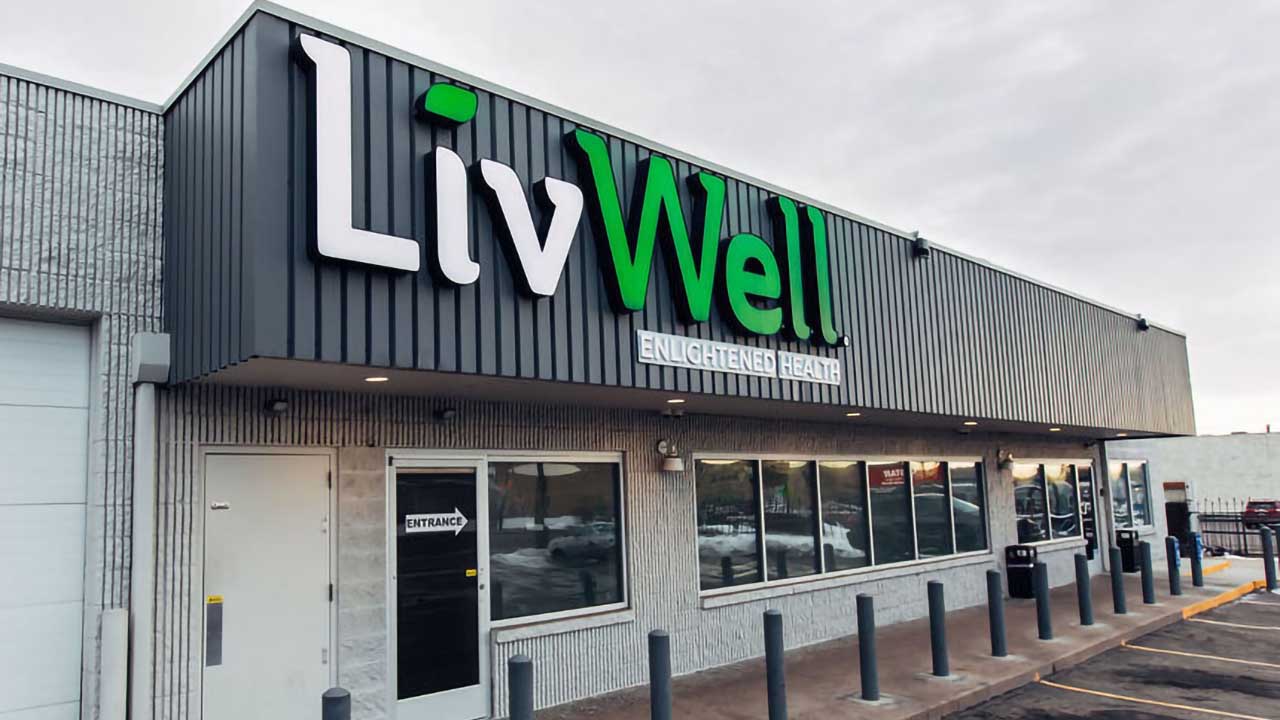 Marijuana Dispensaries: Are They the Same Thing as Marijuana Stores?
Buying marijuana for the first time can be a little bit intimidating—find out how and where you can legally purchase cannabis products.
With the legalization of cannabis, more people are becoming interested in cannabis products and what they can offer. Of course, in order to obtain the benefits that come with marijuana use, you will need a place to buy them. Marijuana stores, commonly known as dispensaries, offer an easy way for medical and recreational marijuana users to buy their favorite products. These terms are interchangeable and can be referred to in the way that you prefer. Let's explore what these stores are and what they can offer.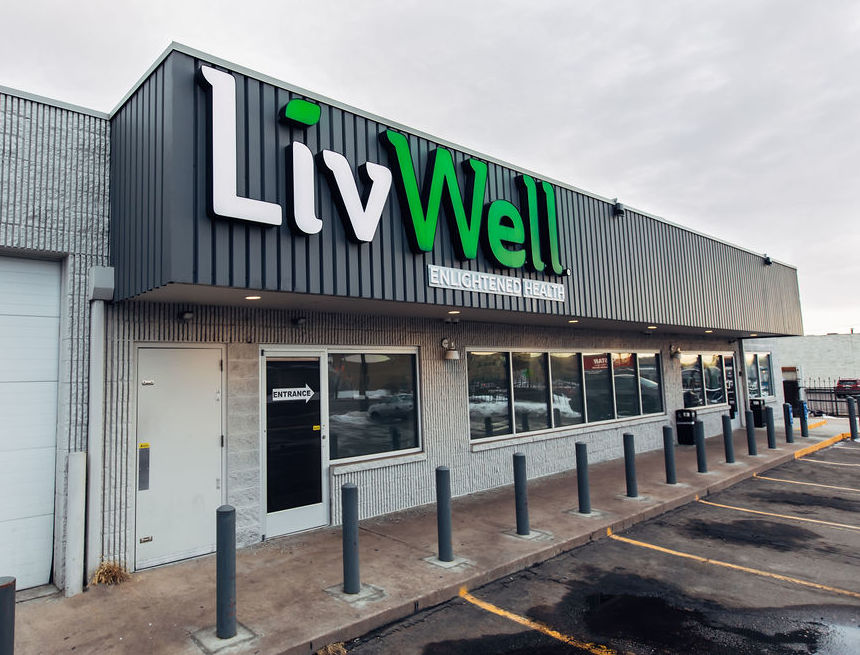 Buying Marijuana: What You Need to Know
Considering the fact that marijuana wasn't always legal, it is natural to have some curiosity or even hesitancy surrounding the purchase of these products—but don't worry! Dispensaries offer a comfortable experience for everyone who walks into them, and they make it surprisingly easy to legally buy a wide variety of cannabis and cannabis-based products.


What Are Dispensaries?
A marijuana dispensary is a store where everyday people like yourself can walk in to purchase marijuana. Most dispensaries offer two different points of purchase—one for medical users, and one for recreational users. At these locations, adults that are over the age of 21 can purchase a variety of different products including flower, joints, concentrate, edibles, topicals, and more. Each location has different products and brands.


How Dispensaries Work
Following the legalization of marijuana, dispensaries were legally allowed to open for sale. Every dispensary will work a little differently, but in general, you will walk into a room, select your products, and make your purchase. These locations make purchasing cannabis products a quick and easy process.


What to Expect at a Dispensary
Those who have never been to a dispensary frequently worry about what to expect, but dispensaries offer a simple and pleasant experience. Upon arrival, you will have to show an ID, just like you would when purchasing alcohol or tobacco products. After your age has been confirmed, you will be able to walk into the store to select your products. Medical users can be asked for additional information as well.
Inside the dispensary, you will find a collection of different products. Though dispensaries keep all cannabis products behind the counter for purchase, dispensaries like ours offer users the chance to stroll around and explore the available products, making it easier to learn more and choose products that will suit your needs and interests. When you know what you want, you can request the products, pay for them, and head on your merry way to enjoy your purchase.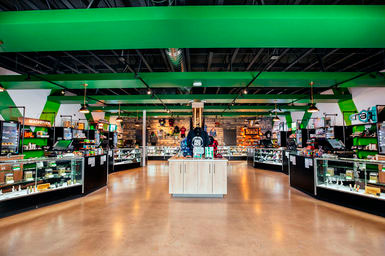 The Takeaway
Walking into a dispensary for the first time can be a little intimidating, but after the first time, you will be happy to go back. A marijuana dispensary can provide you with access to all kinds of exciting products, making it possible to explore your interest in cannabis in a simple and effective way. Just like any other store, dispensaries can offer discounts, sales, and other opportunities to make purchasing cannabis fun and simple!



---

Please consume responsibly. This product may cause impairment and may be habit forming. There may be health risks associated with consumption of this product. State laws impact what dispensaries can and can't sell to recreational customers and medical marijuana patients. Not every type of product, consumption method, dosage form, or potency mentioned on this blog will be permitted in all locations.
Related posts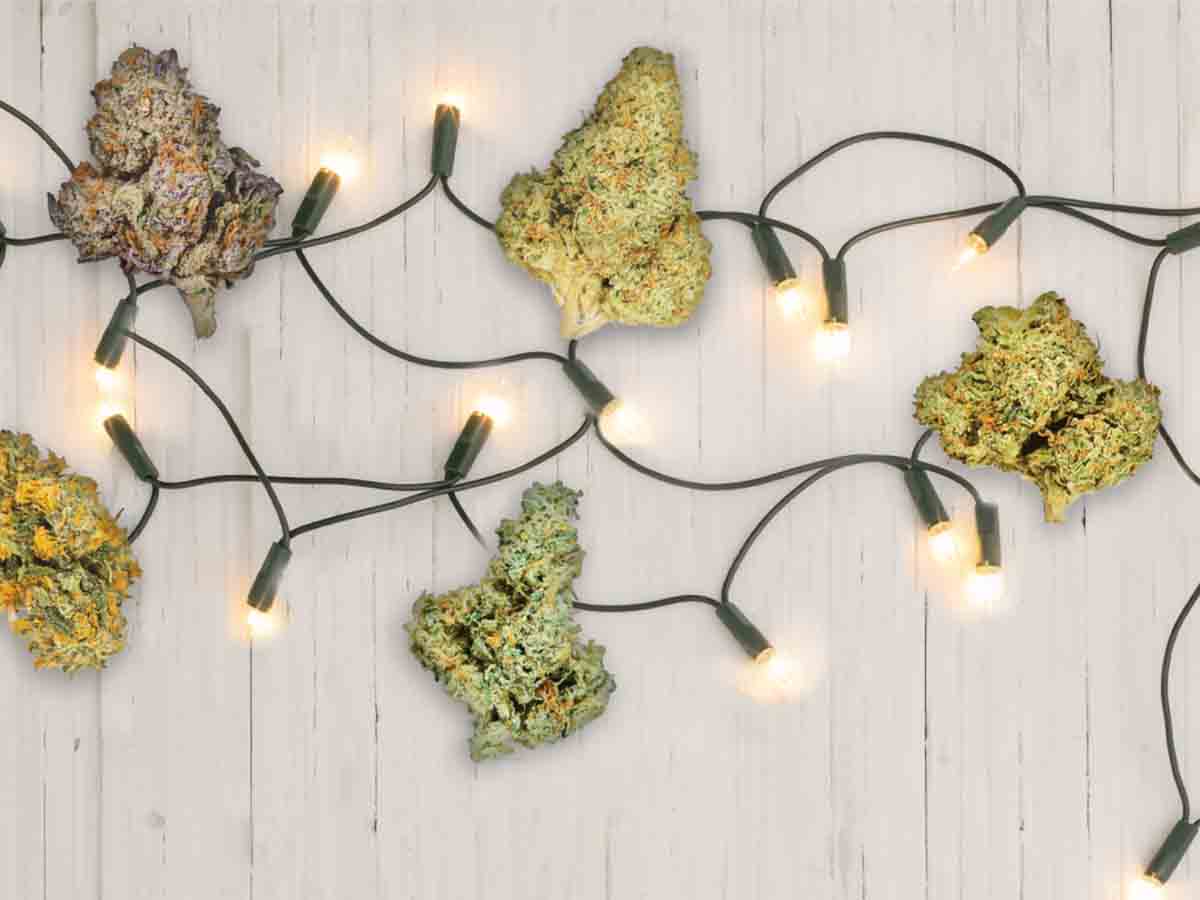 The holidays can be one of the most stressful times of the year, but there's one thing you don't need to stress about—finding the perfect holiday strains for all your celebrations. Whether you're snuggling down on a cold winter night or looking to liven up the festivities for eight fun-filled nights, we've got a strain for you to make this a merry marijuana Christmas and holiday season.


Winter Cannabis Terpenes
Terpenes are an often-overlooked crucial part of the things we love about cannabis strains of all varieties. They give flower its flavors and aromas, and they may also contribute to the entourage effect—the idea that all compounds in the marijuana plant come together to create the high you feel when you consume cannabis. Of course, certain terpenes are more popular than others during different seasons, so these are just a few of our favorite winter terpenes:


Pine: Candle companies are just one of the many industries that capitalize on the pine scent during the holidays. That winter forest aroma comes from pinene, a terpene found in rosemary, dill, pine trees, and yes, marijuana.

Mint: The minty flavor is everywhere in the holiday season. Where some scents are because of a single terpene, mint is a combination of minor terpenes, like thymol and methyl chavicol. Though they're only found in small amounts in certain marijuana strains, there's enough in there to ensure you get a minty puff with every inhale.

Cinnamon and cloves: If it has a spicy taste or aroma to it, chances are good that the caryophyllene is in there somewhere. Caryophyllene is the terpene that gives black pepper and basil its tongue-tingling taste. It's also what gives strains like Girl Scout Cookies and Sour Diesel its peppery spark.
12 Strains for the Holidays
Forget the five golden rings and partridges in pear trees. It's time to update that classic gift list with something a little more green—these 12 strains. In no particular order, here are just some of our favorite strains that are sure to put the fa-la-la into your holiday.
Christmas Tree
For many cannabis enthusiasts, it just doesn't feel like Christmas until you've got your Christmas tree up and decorated. The indica-dominant Christmas Tree strain might be our favorite take on that old tradition. It brings the sweet pine scent we love about fresh-cut trees, and it has a woodsy flavor with just a little bit of a punch to remind you this is a canna-Christmas treat. Best of all, just like Christmas is on the 25th of December, Christmas Tree packs 25% THC.
Candy Cane
Whether you're hanging them on your tree's boughs or munching on them after a big family dinner, candy canes are undeniably the most well-known holiday candy out there. The Candy Cane strain comes from a few of the most well-known cannabis cultivars out there: AK-47, Mango, and White Widow. Once you spark this bud, there's no question why it's earned its name. The flavors are sweet and minty with just a hint of berry on the back end, and the aroma smells just like you'd expect a marijuana nug named Candy Cane should. This indica-dominant strain offers THC levels ranging from 15-20%.
Snowball
An indica-dominant strain, Snowball gets its name for its frosty-looking buds that are coated with glistening trichomes. Those trichomes should be a pretty good indication of the punch Snowball packs, so you won't be surprised when we tell you it has a THC range of 26-30%. The flavor and aroma are also high impact—a mix of sour-meets-sweet citrus with a diesel and orange aroma that leans more sour than anything.
Sugar Cookie
There's something classic about sugar cookies that makes them a must-have for the holidays. Whether you're decorating them with frosting and sprinkles, or sticking to a traditional recipe, they're an uncomplicated addition to any holiday spread. The Sugar Cookie strain brings that same energy. It's a balanced hybrid—50% sativa and 50% indica—with exactly the flavors and aromas you'd expect. Warm, syrupy vanilla and coffee-swirled with sweet cream. Where this Sugar Cookie hits a little harder is its THC levels, ranging from 20-22%.
Blue Frost
This indica-leaning strain is the product of another popular winter strain—Jack Frost—being crossed with Blue Monster. Though it's a little harder to find than others, if you see it, you'll likely know it by the slightly blue hue of its glittery trichomes. In addition to its ornamental appearance, Blue Frost has a charcuterie flavor—cheese meets fruit with a hint of mint—and a pungent, slightly skunky aroma. Even though Blue Frost nugs are usually fairly small in size, they offer a THC level of 22%.
Permafrost
Though it has "frost" in the name, this sativa-dominant strain has nothing to do with Jack Frost or Blue Frost. Rather, Permafrost comes to us from two wildly popular and potent strains: White Widow and Trainwreck. So if the name doesn't come from its parents, you can deduce that it's likely the appearance of the bud that gives the impression of permafrost, and you'd be right. It is covered in crystalline trichomes that have the look of freshly rolled snowballs. Those trichomes are also responsible for the 20-23% THC levels.
Snow Cap
This balanced hybrid will make you climb to snow-covered peaks with its delightful palette and THC levels ranging from 21-24%. It also has about 4% CBD, making it a little friendlier for first-time winter strain smokers than some of the other bud on our list. Snow Cap tickles the senses with holiday-inspired sweet pine and citrus flavors and aromas that encourage you to settle in and enjoy the experience.
Vanilla Kush
You can't have a list of holiday strains and not include Vanilla Kush. It's the perfect complement of creamy, sweet French vanilla flavors with the addition of floral notes in its aroma. While it does have a range of 19-20% THC (and 1% CBD), cannabis enthusiasts who enjoy this strain insist on its hard-hitting nature, so if you're new to Vanilla Kush, start slow and with a lower dose than you may otherwise have enjoyed. Like with holiday treats, it's easy to overindulge in this holiday strain if you aren't paying attention.
Kush Mints
Bring on the after-dinner Kush Mints, the perfect post-holiday celebration strain to indulge in. This balanced hybrid strain combines mint and coffee flavors with a sweet dash of spice in its aroma to make it as enjoyable while consuming it as after consuming it. Just make sure you indulge responsibly with Kush Mints, as it offers 22-24% THC in its fat buds.
Gingerbread Cookies aka Gingerbread, Ginger Cookies, or Ginger Cookies CBD
While we know Girl Scout Cookies had a hand in making this delicious balanced hybrid strain, that's about all we know about its history. What we do know is that Gingerbread Cookies has that classic, gingerbread house flavor and aroma. Spicy, nutty, and sweet. We also know that it has a unique THC range of 10-16% and a CBD percentage of 16%. This combination likely makes it one of the most friendly beginner strains on this list that we can almost guarantee you're going to love.
Jack Herer aka Platinum Jack, Premium Jack, The Jack, or JH
Arguably one of the most popular sativa-dominant strains in the world, Jack Herer needs no introduction. It gets its place on this particular list thanks to its citrus pine aroma, like walking through a wintery forest. Its flavor, however, is similar to a Lemonhead—sour, sweet, and lemony that leaves a candy-like impression on the tongue. Jack Herer has a unique THC range, stretching from a moderate 15% all the way up to a super high 24%. It also has a splash of CBN at 1%.
Stock Up for the Holidays
The best strains for the holidays are the ones you like the most—so pick a few from this list or choose from your own favorite strains. No matter what, your budtender will be able to help you stock up and treat yourself for the holiday season. You may also want to pick up a few gifts for some cannabis-loving friends.
---
Please consume responsibly. This product may cause impairment and may be habit forming. There may be health risks associated with consumption of this product. State laws impact what dispensaries can and can't sell to recreational customers and medical marijuana patients. Not every type of product, consumption method, dosage form, or potency mentioned on this blog will be permitted in all locations.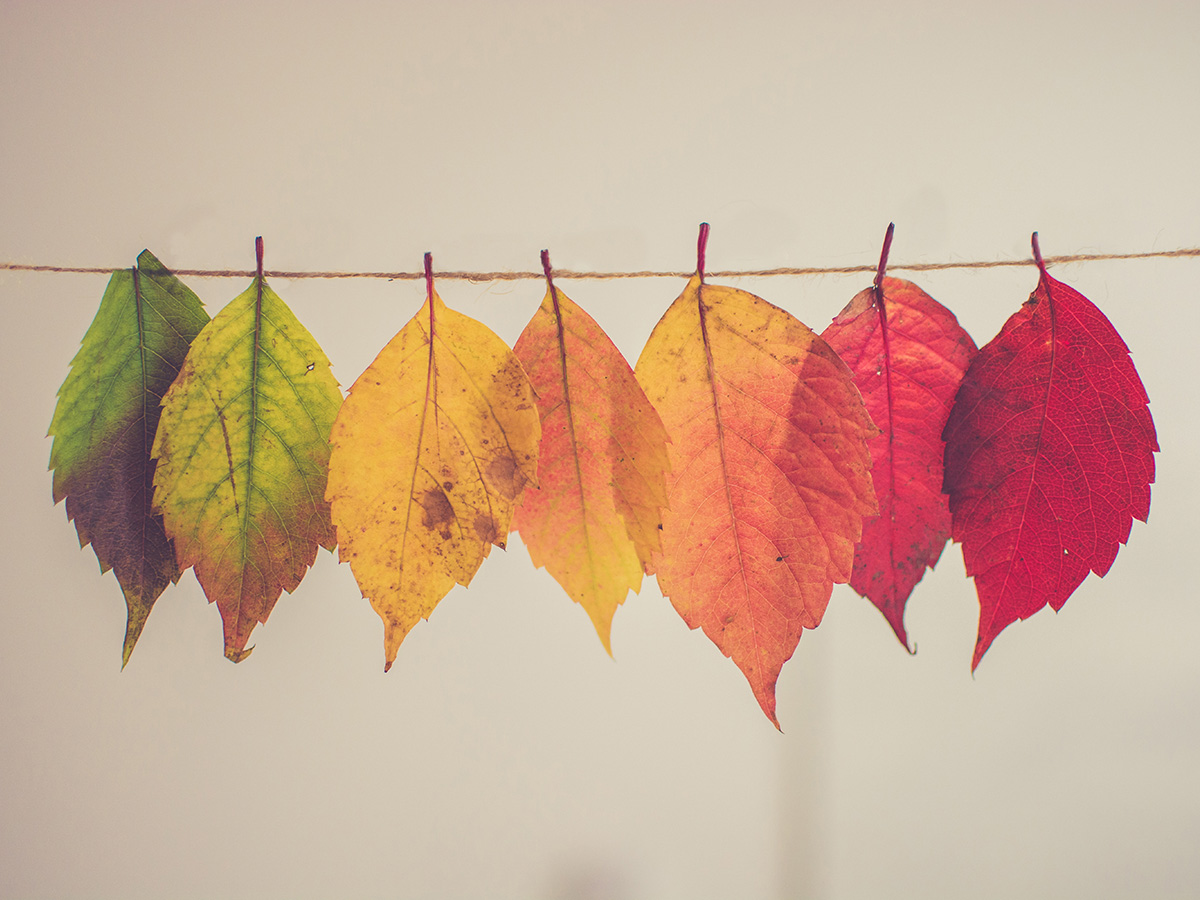 There are certain things that just go together: Fall and pumpkin spice. Cool weather and warm jackets. Corn husks and gourds. Now, we're introducing a newly popular pairing: Thanksgiving and cannabis. For this holiday, don't put away the cannabis. Rather, check out all the ways you can bring your favorite bud into the festivities.
Cannabis and Danksgiving Traditions
Cannabis purchases are on the rise, especially around Thanksgiving. In fact, dispensaries can see sales increase up to 50% on the days leading up to the holiday, like Green Wednesday. So what does this mean? Danksgiving and all of our favorite Danksgiving traditions are catching on. If you're ready to partake on behalf of all your cannabis cousins across the country, check out a few of our favorite ideas to keep it green this Thanksgiving.
Thanksgiving Walk
Holidays like Thanksgiving bring a lot of family members together, from just-flew-in siblings to cousins and best friends. Why not participate in the time-honored tradition of the cousin walk or Thanksgiving Walk?
Wondering just what the cousin walk is? Here's how it works. When things get hectic during the day, and you just need to get away, slip outside with a couple of your favorite, appropriately aged (21 or older) family members and break out the cannabis. While you walk, you can chat, get some fresh air in the yard, and return to the house refreshed and ready to take on the rest of the holiday and everything it has in store. (Just remember to stay on private property so you aren't breaking local cannabis consumption laws!)
Green Wednesday
We all know Black Friday is the craziest shopping day of the year, so cannabis enthusiasts rightly took the day before Thanksgiving, aka Green Wednesday, for their big cannabis purchases. On this day, you can get all the cannabis you need (within legal limits) to have an enjoyable holiday weekend. So if you're already planning to hit up your dispensary, let us inspire you with a few pairings we think you'll enjoy.
Pairing Thanksgiving Foods with Marijuana
Thanksgiving is the perfect reason to splurge on all of our favorite foods—and strains. Whether you're sticking to your classic recipes and enjoying some flower on the side, or you're adding a little pizzazz to an otherwise predictable meal, we've got you covered with these cannabis and Thanksgiving food pairings:
White Widow & Turkey (or your meat or vegan substitute of choice)
Turkey and Thanksgiving go together like peas and carrots, so it makes sense that you're going to serve the bird (or its vegan substitute) on the holiday. Because of the savory flavors of turkey meat, we recommend going with a strain that has a little bit of sweetness to it, like White Widow. Its berry-meets-earthy flavors will have just the right amount of tang to them to pair perfectly whether you prefer white meat or dark meat. Keep in mind, however, that White Widow can have up to 25% THC, so factor that in if you plan to entertain guests on the holiday.
Skywalker OG & Sweet Potatoes or Yams
Who doesn't love giving their food a little kick? That's exactly why Skywalker OG and sweet potatoes share the same table at our Thanksgiving. Obviously, the sweet potatoes or yams have that natural sweetness that many people love to add butter and brown sugar to as a flavor enhancer. Skywalker OG, on the other hand, leans to a spicy, herbal flavor with earthy notes that remind you of just where those sweet potatoes came from. Just keep in mind that Skywalker OG got its name for a reason—it can contain an astronomical 30% THC.
Alaskan Thunder F*** (ATF) & Mashed Potatoes
While you might have a no-cursing-at-the-dinner-table rule, some rules are meant to be broken, and that's why we're putting Alaskan Thunder F*** and mashed potatoes on the table together. (You can also call it 'ATF' to avoid any backlash.) The savory, buttery warmth of the mashed potatoes only enhances the herb-like undertones of ATF. In fact, that herbal enhancement can pair with just about any vegetable you serve, including corn and cauliflower, green beans and peas, and so much more. Additionally, ATF has a moderate 16% THC, meaning that it's perfect to be enjoyed as a side instead of the main event.
Northern Lights & Stuffing or Dressing
Arguably the most important food of Thanksgiving, stuffing or dressing can cause actual family fights if it's not done right. No matter how you prefer to stuff your bird, Northern Lights will complement it. You'll get some sweet spice mixed with woody pine notes and even a splash of citrus, creating a flavor combination that only enhances every scoop of stuffing. Also enhancing the dressing will be the 21% THC that Northern Lights brings with it.
Apple Fritter & Cornbread
Cornbread brings that slightly sweet, savory flavor to the meal, and the Apple Fritter strain brings that seasonal sweetness. Best of all, you don't have to wait until dessert to enjoy this version of Apple Fritter. While it goes great no matter what course in the meal you're at, you may want to save it for the end if only because of its sky-high 28% THC. Otherwise, you might not get to enjoy all your food before you're carried away by these apple vibes.
Roasted Garlic Margy & Green Beans
If there isn't a green bean casserole at your Thanksgiving table, what are you even celebrating? But there's nothing worse than an unseasoned green bean, and seasoning just happens to be exactly what Roasted Garlic Margy brings to the table (along with a stratospheric 34% THC). With this indica-dominant hybrid, you're getting a flavor profile that's designed for holiday dinners. Its flavor is a splash of citrus with a spicy bit of sage. You get hints of garlic and maybe even a little bit of a sour tang to keep things interesting. Roasted Garlic Margy is a great complement to all your veggie dishes.
Skunk #1 & Mac and Cheese
There's one major difference between good mac and cheese and bad mac and cheese—seasoning. You could have a plate of noodles and cheese, or you could have a rich, complex casserole-like side that makes people want to skip the main course for a little more of this side. Skunk #1 is to cannabis what good mac & cheese is to Thanksgiving dinner. It's not too strong, not too light with up to 19% THC and a flavor that mixes a splash of sour with some earthy vibes. It's the kind of flower that you just want more of—just like mac & cheese.
Lavender Haze & Cranberry Sauce
You could go to a thousand friends' houses for a thousand Thanksgivings, and there's a good chance that not one of them would have the same cranberry sauce recipe. Cranberry sauce is a family thing, a regional thing, and it's as particular as pie crust. When you like it, you don't want anything else. Lavender Haze, with its 20% THC, has the exact same vibes. It's sweet with a sprig of floral to its flavor and aroma, making this strain its own unique standout in a series of Lavender-named strains—just like your family's cranberry recipe.
Bubba Kush & Glazed Carrots
Bubba Kush is one of those strains that just has to be in a cannabis enthusiast's smoke kit—like glazed carrots have to be at Thanksgiving dinner. It has up to 25% THC, making it one of the more potent pairings on the list, and a complex sensory profile. The flavors are reminiscent of spicy chocolate with hash undertones, and the aroma is a combination of the same with just a little bit of earthiness to keep things interesting. It's a cannabis fan favorite, and shouldn't be forgotten for more exotic strains. Bubba Kush is as tried and true as your aunt's sweet glazed carrots and worthy of a permanent spot in your pipe.
Vanilla Kush & Pumpkin Pie
Forget the marijuana brownies; for Thanksgiving, we need to do dessert differently. During the fall, pumpkin is infused in everything, and at Thanksgiving, it makes its star appearance as the last plate of the night. So it needs a strain that can match its rich sweetness, and there's no other strain more deserving than Vanilla Kush. If you don't normally pair your pumpkin pie with vanilla ice cream, you might add a dollop of whipped cream, and Vanilla Kush takes the place of both with its rich, creamy vanilla flavor and sweet aroma. It's delicious enough to make you forget about the calories in the pie and the THC in the bud—a respectably high 20%. Dessert doesn't have to be served, it can also be sparked.
Happy Danksgiving
Thanksgiving and cannabis pairings are like wine and cheese pairings—customizable to you, your flavors, and most importantly, your family's traditions. If you're interested in refreshing your supply for the holiday, be sure to head to your dispensary and talk to your budtender. They might even have their own pairings they'd recommend.
---
Please consume responsibly. This product may cause impairment and may be habit forming. There may be health risks associated with consumption of this product. State laws impact what dispensaries can and can't sell to recreational customers and medical marijuana patients. Not every type of product, consumption method, dosage form, or potency mentioned on this blog will be permitted in all locations.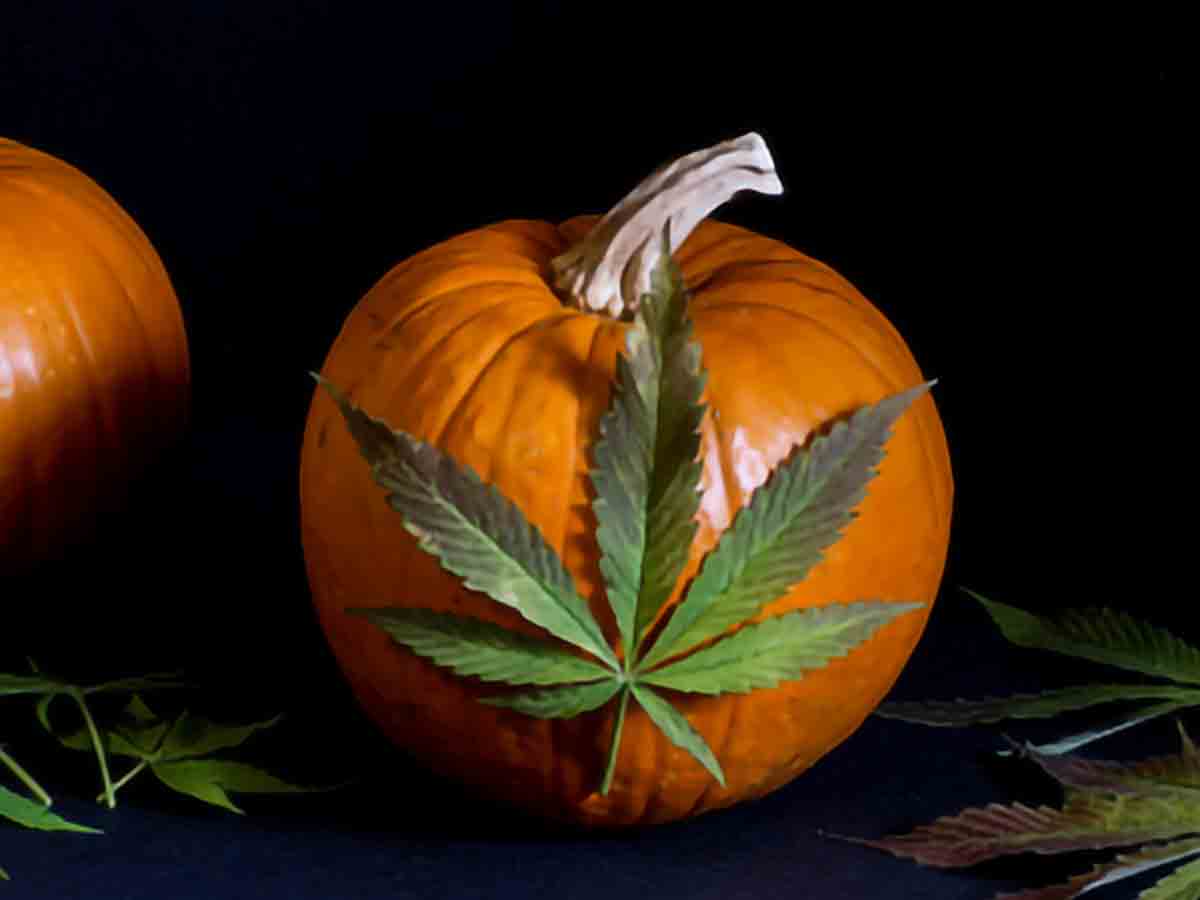 What's not to love about Halloween? It means cooler weather, longer nights, creepy movies, and haunted decorations. While we could go on about our favorite ghouls and goblins during this scary season, we're going to celebrate in the only way we know how—sharing our top 10 chilling cannabis strains. Now, you can make sure you incorporate marijuana into all your creepy festivities.
Here are 10 of the best Halloween marijuana strains for the spooky season:
Ghost OG
Indica-Dominant Hybrid
Ghost OG is the child strain of Afghani indica and OG Kush and that should tell you everything you need to know, but there is one interesting detail that is worth noting about this strain. While it has ghost in its name, this strain is actually one of the most vibrant-looking strains on this list, with a rainbow of colors on its bud that range from yellow to purple. It's also absolutely coated in trichomes, which should be a pretty good indication of what you're going to get with Ghost OG. This indica-dominant strain, with sweet, earthy citrus flavors and aromas, packs a powerful THC punch with a range that starts at 18% and jumps to 24%. Keep your eye on this bud because it will creep up on you otherwise if you're not careful.



Monster Cookies
Indica-Dominant Hybrid
Brought to us by a cross between Girl Scout Cookies and Granddaddy Purple, Monster Cookies is an indica-dominant hybrid strain that is known for its high THC levels—a respectably elevated 21%. In addition to its potency, evidenced by its thick, chunky layer of trichomes, it packs a sweet flavor and aroma, like a bowl of grapes and other berries with just slight earthy, diesel fuel undertones. While Monster Cookies is certainly a popular strain on the recreational market, it's also popular among medical marijuana patients.



Frankenstein
Indica-Dominant Hybrid
This strain might be more aptly named Frankenstein's monster, because we aren't really sure what strains came together to make it. There are some people who think it's Maui Waui and an indica, while others are pretty sure that it's got some OG Kush, along with Chemdawg and Hindu Kush, heritage to it. What we are sure of is that it's a potent indica-dominant hybrid that hits hard with 23% THC. While its aroma is like a minty pine forest, its flavor is both spicy and sweet, with just a hint of citrus on the back end. While we aren't sure where Frankenstein came from, we are sure that it made other great strains including Copper Kush and Dankenstein.



Ghost Train Haze
Sativa-Dominant Hybrid
With a name like Ghost Train Haze, you might think you're in for a ride, but you should be prepared to go off the rails. This sativa-dominant strain has an absolutely whopping 27% THC, meaning this is not for first-time cannabis enthusiasts. A cross with another strain on this list, Ghost OG, and Neville's Wreck, Ghost Train Haze is everything you'd expect from an OG Kush descendent. It's potent and flavorful (sweet citrus), and it has a pungent aroma like a sour bowl of lemons and limes—making it a hard-hitting sensory experience all around.



Hell Cat
Hybrid
If you thought Ghost Train Haze had a high THC level, move over for Hell Cat. While it's a balanced hybrid with a fifty-fifty split of indica and sativa, there's nothing balanced about its potency. Hellcat has a THC range between 27-30%, making it one of the most potent strains you can find on the market today. That said, it's important to remember that this sweet, lemony strain might affect you differently, depending on your body and your endocannabinoid system.



White Witch
Hybrid
Another balanced hybrid with 50% indica and 50% sativa, White Witch brings much more manageable levels of THC to the list, with anywhere between 19-21% THC. While still potent, it's certainly not going to make you hit the floor like Hell Cat will. In terms of heritage, we know that White Witch comes from White Widow, but we aren't sure what its parent strain was crossed with, making it as mysterious as its mythical namesake. This hybrid leans more spicy than sweet, with a sprinkling of a dank, pungent scent and flavor that will stick with you long after you finish it.



Cereal Killer
Indica-Dominant Hybrid
The product of a Chocolate Chunk, Deep Chunk, and Bubba Kush melting pot, Cereal Killer is one of the friendliest strains on this spooky list with its moderate-to-high THC range of 15-21%. An indica-dominant hybrid - 70% indica and 30% sativa - Cereal Killer is a great strain to enjoy anytime. Its berry-sweet flavors and aromas are relaxing and enjoyable, making it a strain to indulge in for recreational consumers and medical marijuana patients.



Pretty Wicked
Sativa-Dominant Hybrid
We're back up in the stratosphere of THC levels with Pretty Wicked, thanks to its 25% THC potency. A cross between Chem D and Purple Mayhem, there's no question where it gets its potent genetics and its ability to stop you in your tracks. That said, it is a sativa-dominant hybrid, so factor that in your expectations when you decide when you consume this strain and what you're looking to accomplish after you enjoy it. While it does have some chemical undertones to its flavor and aroma profiles, Pretty Wicked does tend to also be fruity and sweet, with just a little hint of spiciness to keep things interesting.



Jack Skellington
Sativa-Dominant Hybrid
This is Halloween, and there's no way we couldn't put Jack Skellington on our spooky strain list. A cross between Killer Queen and Jack the Ripper (also great Halloween strains), this sativa-dominant strain has certainly earned its place here. It has a moderately high THC level at 18%, making it great for both new cannabis enthusiasts and seasoned cannabis connoisseurs. It's also great tasting and smelling with its sweet and tangy fruity notes with just a hint of diesel fuel that reminds you you are smoking a cannabis bud.



Voodoo
Sativa
Voodoo keeps it 100, meaning it's a 100% sativa strain and a phenotype of the popular Thai Landrace. While Voodoo is covered in beautiful trichomes and sweet resin, it also has the lowest THC levels of any strain on our list, ranging from 8-12%, so it is friendly to all levels of cannabis consumers. Curious what it tastes like? This strain is a flavor wonderland that ranges from citrus berry to nutty vanilla with just a hint of pepper notes to it. Its aroma is just a little less complicated with sugary, nutty notes similar to butter pecan ice cream.



Find the Perfect Halloween Strain
While we love all ten strains on this list, the perfect Halloween marijuana strain is the one you enjoy most. Get inspired to try a new strain and maybe even find a new favorite. If you don't see one of these strains at your dispensary, talk to your budtender for other spooky Halloween strain options.
---
Please consume responsibly. This product may cause impairment and may be habit forming. There may be health risks associated with consumption of this product. State laws impact what dispensaries can and can't sell to recreational customers and medical marijuana patients. Not every type of product, consumption method, dosage form, or potency mentioned on this blog will be permitted in all locations.