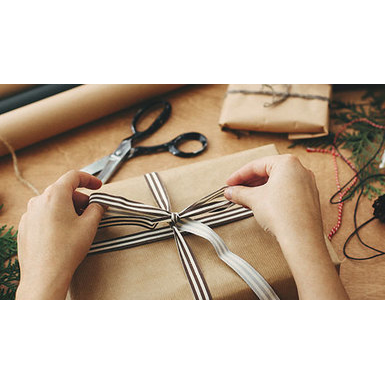 7 Cannabis Holiday Gift Ideas
With the gift-giving season in full swing, it's time to knock the some gifts off your shopping list. If you're like a lot of people, then there's probably at least one person you've yet to find the perfect gift for. Perhaps they're a minimalist who prefers experiences over things, or maybe they're practical and only a useful gift will do–or they could just be hard to shop for.
However, if they're a fan of all things cannabis, then take some advice from us. Here are a few of the things we've got on our wish list this year; the cannasseur on your list is bound to love them, too.
Disposable Vaporizer
Having a disposable vape pen is great for the out-of-towner looking to enjoy some cannabis in Colorado or Michigan before heading home–all without the commitment of a more expensive, permanent pen. Some of our favorite All-in-One vaporizer brands in Colorado include Magnitude and Evolab. If you're in Michigan visit our Warren store to find the Church AIO vaporizer.
Wrecking Bowl Pipe
With stylized fuming and triple-blown glass up to 9mm thick, the Wrecking Bowl Pipe certainly doesn't sacrifice durability for style. This one-of-a-kind bowl was handmade by a local glassblower in Loveland, Colorado. With two uniquely vibrant designs, this one's sure to be a crowd favorite.
PAX 3 Complete Vaporizer
The Rolls Royce of portable vapes, the PAX 3 is a pocketable piece for the discerning smoker interested in always having the right tool with them. This thing has everything: a great oven, strong battery life, and the ability to work with both dry herb and extract. On top of that, it has Bluetooth connectivity to work with its app. Yes, it has an app.
Tough, Portable Silicone Taster
You and your giftee will have a tough time breaking this one. The GRAV taster's silicone outer is as shock-absorbent as they come, and is removable for easy cleaning. Its pinched mouthpiece acts as an ash catcher, complete with a cap at the other end to keep your bud firmly in place. Pocketable and portable, this one is the perfect partner for any adventure.
Wood Rolling Tray
We love a pre-rolled joint as much as anyone, but there's something delightfully old-school about rolling your own. Maybe you have a certain style, like to mix your flower, or you experience something therapeutic in the creative process. With the LivWell Wooden Rolling Tray, you'll have a classy rolling station made of bamboo that folds up to keep all of your supplies in one spot until you're ready to roll.
Mini Assassin Dab Rig
Have a friend who loves concentrates? This little rig packs a punch. The perfect size for taking over to a friend's house, the Mini Assassin is portable and highly functional. Designed and quality controlled from their studio in California, Encore's rigs are optimized for consistent, quality dabbing without breaking the bank.
Flower Grinder
These classic grinders are a practical and affordable gift for anyone in your life who likes to shred their own flower. With razor sharp cutting edges and a smooth finish, you can grind your greens with ease using the Sharpstone. Choose between two-piece, four-piece, and even five-piece designs for smooth grinding and maximum kief collection.
---
Please consume responsibly. This product may cause impairment and may be habit forming. There may be health risks associated with consumption of this product. State laws impact what dispensaries can and can't sell to recreational customers and medical marijuana patients. Not every type of product, consumption method, dosage form, or potency mentioned on this blog will be permitted in all locations.
Blog categories
Subscribe to receive new articles in your inbox