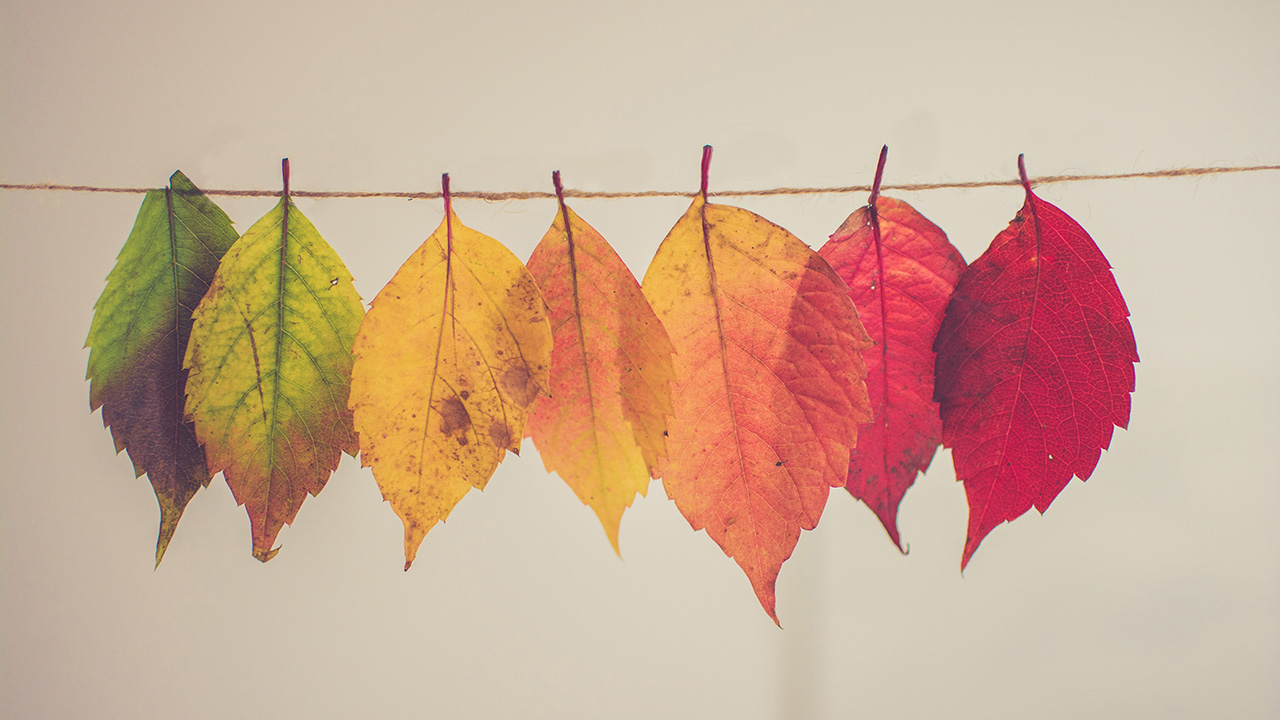 Thanksgiving & Cannabis Pairings
There are certain things that just go together: Fall and pumpkin spice. Cool weather and warm jackets. Corn husks and gourds. Now, we're introducing a newly popular pairing: Thanksgiving and cannabis. For this holiday, don't put away the cannabis. Rather, check out all the ways you can bring your favorite bud into the festivities.
Cannabis and Danksgiving Traditions
Cannabis purchases are on the rise, especially around Thanksgiving. In fact, dispensaries can see sales increase up to 50% on the days leading up to the holiday, like Green Wednesday. So what does this mean? Danksgiving and all of our favorite Danksgiving traditions are catching on. If you're ready to partake on behalf of all your cannabis cousins across the country, check out a few of our favorite ideas to keep it green this Thanksgiving.
Thanksgiving Walk
Holidays like Thanksgiving bring a lot of family members together, from just-flew-in siblings to cousins and best friends. Why not participate in the time-honored tradition of the cousin walk or Thanksgiving Walk?
Wondering just what the cousin walk is? Here's how it works. When things get hectic during the day, and you just need to get away, slip outside with a couple of your favorite, appropriately aged (21 or older) family members and break out the cannabis. While you walk, you can chat, get some fresh air in the yard, and return to the house refreshed and ready to take on the rest of the holiday and everything it has in store. (Just remember to stay on private property so you aren't breaking local cannabis consumption laws!)
Green Wednesday
We all know Black Friday is the craziest shopping day of the year, so cannabis enthusiasts rightly took the day before Thanksgiving, aka Green Wednesday, for their big cannabis purchases. On this day, you can get all the cannabis you need (within legal limits) to have an enjoyable holiday weekend. So if you're already planning to hit up your dispensary, let us inspire you with a few pairings we think you'll enjoy.
Pairing Thanksgiving Foods with Marijuana
Thanksgiving is the perfect reason to splurge on all of our favorite foods—and strains. Whether you're sticking to your classic recipes and enjoying some flower on the side, or you're adding a little pizzazz to an otherwise predictable meal, we've got you covered with these cannabis and Thanksgiving food pairings:
White Widow & Turkey (or your meat or vegan substitute of choice)
Turkey and Thanksgiving go together like peas and carrots, so it makes sense that you're going to serve the bird (or its vegan substitute) on the holiday. Because of the savory flavors of turkey meat, we recommend going with a strain that has a little bit of sweetness to it, like White Widow. Its berry-meets-earthy flavors will have just the right amount of tang to them to pair perfectly whether you prefer white meat or dark meat. Keep in mind, however, that White Widow can have up to 25% THC, so factor that in if you plan to entertain guests on the holiday.
Skywalker OG & Sweet Potatoes or Yams
Who doesn't love giving their food a little kick? That's exactly why Skywalker OG and sweet potatoes share the same table at our Thanksgiving. Obviously, the sweet potatoes or yams have that natural sweetness that many people love to add butter and brown sugar to as a flavor enhancer. Skywalker OG, on the other hand, leans to a spicy, herbal flavor with earthy notes that remind you of just where those sweet potatoes came from. Just keep in mind that Skywalker OG got its name for a reason—it can contain an astronomical 30% THC.
Alaskan Thunder F*** (ATF) & Mashed Potatoes
While you might have a no-cursing-at-the-dinner-table rule, some rules are meant to be broken, and that's why we're putting Alaskan Thunder F*** and mashed potatoes on the table together. (You can also call it 'ATF' to avoid any backlash.) The savory, buttery warmth of the mashed potatoes only enhances the herb-like undertones of ATF. In fact, that herbal enhancement can pair with just about any vegetable you serve, including corn and cauliflower, green beans and peas, and so much more. Additionally, ATF has a moderate 16% THC, meaning that it's perfect to be enjoyed as a side instead of the main event.
Northern Lights & Stuffing or Dressing
Arguably the most important food of Thanksgiving, stuffing or dressing can cause actual family fights if it's not done right. No matter how you prefer to stuff your bird, Northern Lights will complement it. You'll get some sweet spice mixed with woody pine notes and even a splash of citrus, creating a flavor combination that only enhances every scoop of stuffing. Also enhancing the dressing will be the 21% THC that Northern Lights brings with it.
Apple Fritter & Cornbread
Cornbread brings that slightly sweet, savory flavor to the meal, and the Apple Fritter strain brings that seasonal sweetness. Best of all, you don't have to wait until dessert to enjoy this version of Apple Fritter. While it goes great no matter what course in the meal you're at, you may want to save it for the end if only because of its sky-high 28% THC. Otherwise, you might not get to enjoy all your food before you're carried away by these apple vibes.
Roasted Garlic Margy & Green Beans
If there isn't a green bean casserole at your Thanksgiving table, what are you even celebrating? But there's nothing worse than an unseasoned green bean, and seasoning just happens to be exactly what Roasted Garlic Margy brings to the table (along with a stratospheric 34% THC). With this indica-dominant hybrid, you're getting a flavor profile that's designed for holiday dinners. Its flavor is a splash of citrus with a spicy bit of sage. You get hints of garlic and maybe even a little bit of a sour tang to keep things interesting. Roasted Garlic Margy is a great complement to all your veggie dishes.
Skunk #1 & Mac and Cheese
There's one major difference between good mac and cheese and bad mac and cheese—seasoning. You could have a plate of noodles and cheese, or you could have a rich, complex casserole-like side that makes people want to skip the main course for a little more of this side. Skunk #1 is to cannabis what good mac & cheese is to Thanksgiving dinner. It's not too strong, not too light with up to 19% THC and a flavor that mixes a splash of sour with some earthy vibes. It's the kind of flower that you just want more of—just like mac & cheese.
Lavender Haze & Cranberry Sauce
You could go to a thousand friends' houses for a thousand Thanksgivings, and there's a good chance that not one of them would have the same cranberry sauce recipe. Cranberry sauce is a family thing, a regional thing, and it's as particular as pie crust. When you like it, you don't want anything else. Lavender Haze, with its 20% THC, has the exact same vibes. It's sweet with a sprig of floral to its flavor and aroma, making this strain its own unique standout in a series of Lavender-named strains—just like your family's cranberry recipe.
Bubba Kush & Glazed Carrots
Bubba Kush is one of those strains that just has to be in a cannabis enthusiast's smoke kit—like glazed carrots have to be at Thanksgiving dinner. It has up to 25% THC, making it one of the more potent pairings on the list, and a complex sensory profile. The flavors are reminiscent of spicy chocolate with hash undertones, and the aroma is a combination of the same with just a little bit of earthiness to keep things interesting. It's a cannabis fan favorite, and shouldn't be forgotten for more exotic strains. Bubba Kush is as tried and true as your aunt's sweet glazed carrots and worthy of a permanent spot in your pipe.
Vanilla Kush & Pumpkin Pie
Forget the marijuana brownies; for Thanksgiving, we need to do dessert differently. During the fall, pumpkin is infused in everything, and at Thanksgiving, it makes its star appearance as the last plate of the night. So it needs a strain that can match its rich sweetness, and there's no other strain more deserving than Vanilla Kush. If you don't normally pair your pumpkin pie with vanilla ice cream, you might add a dollop of whipped cream, and Vanilla Kush takes the place of both with its rich, creamy vanilla flavor and sweet aroma. It's delicious enough to make you forget about the calories in the pie and the THC in the bud—a respectably high 20%. Dessert doesn't have to be served, it can also be sparked.
Happy Danksgiving
Thanksgiving and cannabis pairings are like wine and cheese pairings—customizable to you, your flavors, and most importantly, your family's traditions. If you're interested in refreshing your supply for the holiday, be sure to head to your dispensary and talk to your budtender. They might even have their own pairings they'd recommend.
---
Please consume responsibly. This product may cause impairment and may be habit forming. There may be health risks associated with consumption of this product. State laws impact what dispensaries can and can't sell to recreational customers and medical marijuana patients. Not every type of product, consumption method, dosage form, or potency mentioned on this blog will be permitted in all locations.
Blog categories
Subscribe to receive new articles in your inbox