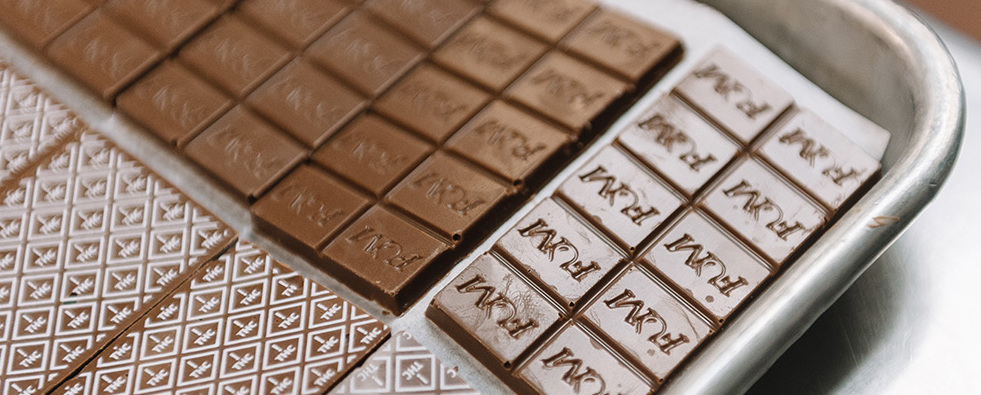 What Are Edibles? Effects, Consumption & Storage
Edibles have evolved beyond the pot brownies of old. Modern edibles are much different and much improved.
Edibles are food products. Produced by infusing a product with cannabis oil or cannabis butter, edibles can range from baked goods, hard pieces, and chocolate bars to drinks, and capsules. Thanks to legalization, the quality, and variety of cannabis-infused edible products continue to improve and grow. All edible products in our dispensaries are tested at independent, third-party laboratories for potency, microbial contaminants, and homogeneity.
A Tasty Way to Consume THC and CBD
Despite how delicious edible products can be, it's important to remember that these are medicated products.
How long does it take for edibles to kick in?
The psychoactive effects of most cannabis edible products may take up to two hours to be felt or as soon as one hour, and the resulting high can last for up to 6 to 12 hours. However, nanoemulsion edibles can take effect as soon as 15 minutes after eating them. You will know when it hits you so it's best to be patient if you feel nothing right away.
What are the effects?
Consumers typically report a more intense high and stronger body effects compared to inhaled cannabis products. This may be because when you eat an edible and therefore delta-9 THC, the body breaks it down and metabolizes it, which produces 11-hydroxy-THC. This is a metabolite that binds more readily to receptors in the brain and body and exerts stronger effects and is longer lasting than THC.
CBD on the other hand when eaten doesn't get broken down into something stronger like THC does. Studies have shown that orally-ingested CBD has low bioavailability or the amount that has an active effect compared to inhaling it. Researchers have also said that CBD may be more effective when taken with a small amount of THC because they are working together and may enhance the effects. CBD alone has been reported to have calming and relaxing effects.
What are the types?
Newer edibles are made with nanoemulsion, a natural process where THC or CBD is broken down into microscopic particles. The cannabinoids are then wrapped in a water-soluble encasing. This allows them to bypass the metabolism by the liver and reach your bloodstream quicker, resulting in a fast onset and with more bioavailability.
LivWell offers several edible options, including traditional edibles and fast-acting nanoemulsion edibles. These can range from gummies, chocolate, caramel, mints, baked goods, tinctures, and drinks. If you have dietary restrictions, we have vegetarian, vegan, and keto-friendly edibles in a variety of forms and doses. Tell your budtender if you have dietary restrictions and need help selecting the best edibles for you.
How long do edibles stay in your system?
Marijuana edibles affect everyone differently but typically edibles stay in your system for 3-12 days. The length of the duration depends on how many edibles you ate, or how much you took, and what your tolerance level is. It can take up to 30 days for cannabis to leave your system if you use it regularly.
How to Consume Cannabis Edibles
The number one rule of edibles: always take it slow. Most marijuana edibles can take up to two hours before their effects are felt. The standard edible dose is 10 milligrams (mg). For beginners, an initial 5mg dose is advised. Edibles are required by Colorado law to be divided up into 10mg doses to facilitate safe and responsible consumption. Be sure to carefully read the packaging to understand the doses contained within the product before you start consuming.
Edibles represent a form of higher saturation consumption. Do not operate any machinery or motor vehicles for the remainder of the day after consuming an edible. It is illegal to drive after consuming marijuana, and offenders can be cited with a DUI.
How long are edibles good for?
Cannabis edibles have a shelf date or expiration date on their packaging, which refers mainly to the food ingredients and not necessarily the cannabinoids. In edible form, THC will retain its effects and potency for up to six months if stored properly. CBD is a fairly stable cannabinoid but THC does degrade slowly over time. Too much oxygen contributes to degradation so that's why it's important to keep your cannabis edibles sealed in their package when stored to minimize air exposure.
Packaging & Storing Edibles
The packaging for edibles and the edibles, themselves, are required by law to include the universal symbol denoting cannabis, which is a diamond inscribed with "THC!" All packaging for store-bought edibles is child-resistant and includes labels with nutritional information, the expiration date, and the amount of THC or CBD in each package and each serving.
It's important that you store your edibles in a secure place out of the reach of children. Store it right: locked up, out of sight, and out of reach.