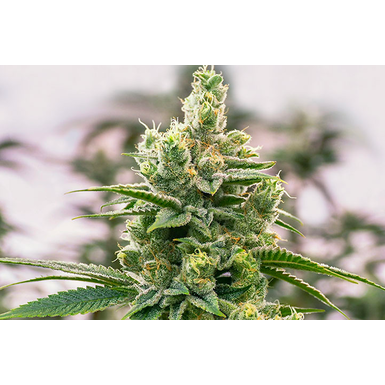 Anatomy of the Marijuana Plant
Although you may be familiar with the marijuana buds that we covet, many people have never seen a marijuana plant, let alone know about its anatomy. The cannabis plant is made up of many different structures and this post is meant to provide a brief introduction to the main parts of this amazing plant.
Flower
Flowers (a.k.a. buds) are the most well-known part of the cannabis plant. The plants will either have female or male flowers, and the flowering process is how a grower discerns whether the plant is female or male. A flowering female plant will develop a cola and grow buds. It will also produce seeds if it is fertilized by a male plant. The flowering male plant does not have buds, but develops small pollen sacks at the base of its leaves. Pollinated plants are far less rich in cannabinoids (like THC) so the buds you purchase and enjoy are always unpollinated seedless females.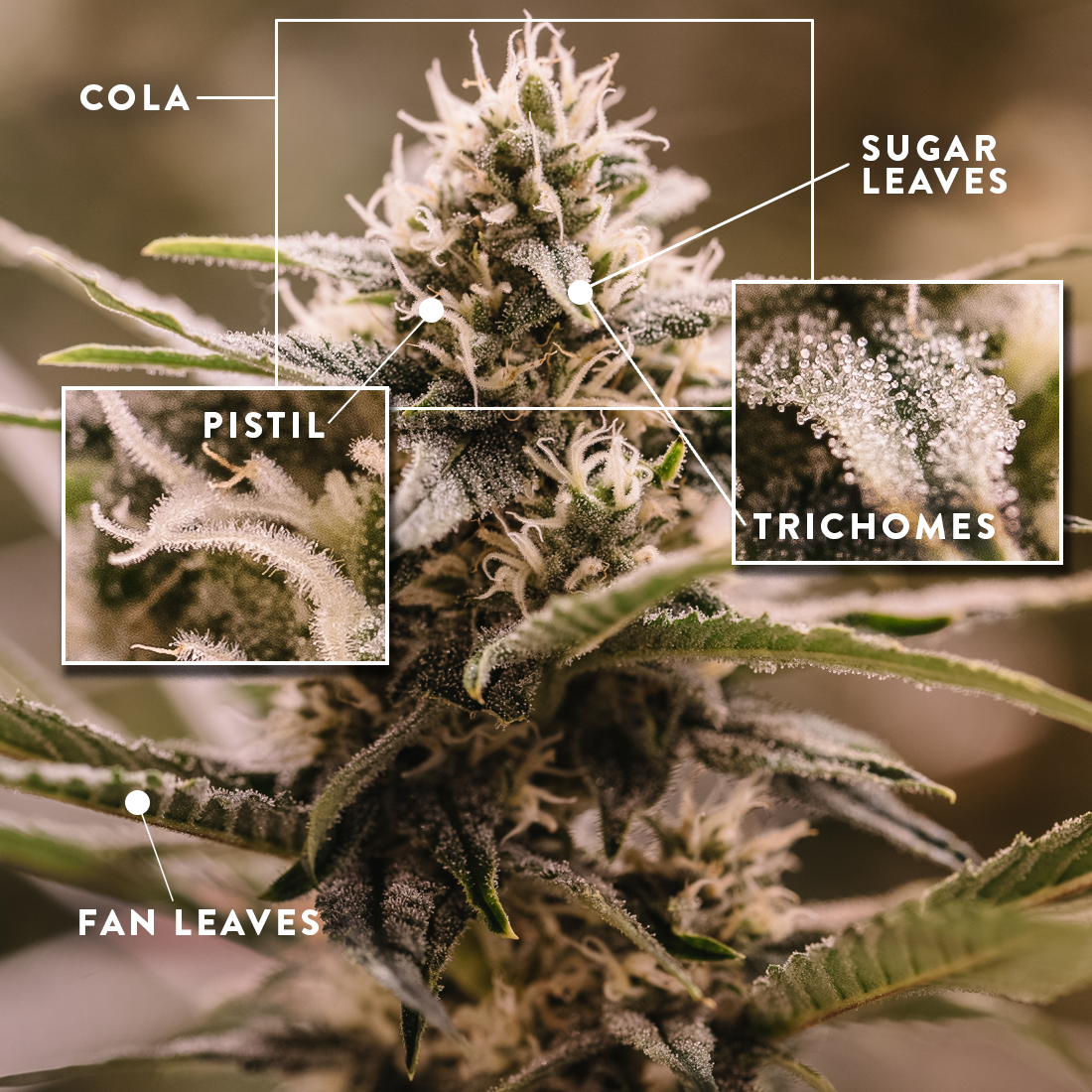 Cola
The cola refers to the part of the female plant where the buds come together at the tip of the stem. The quality and size of the cola can be increased during the growing process with plant training, which means physically manipulating the plant so it grows more bud sites, which increases yields. The cola produces the largest, densest buds with the highest potency. When you buy top-shelf flower, you usually get buds from the cola that have been hand-trimmed.
Fan Leaves
Fan leaves are the large, protruding leaves that appear up and down the plant. Each leaf usually contains five individual leaves, but sometimes have more. Photosynthesis is the main function of these striking leaves, and they don't produce high levels of cannabinoids like buds do. But even though they aren't smoked, they are famous for being an iconic symbol of the cannabis plant in marijuana culture.
Sugar Leaves
Sugar leaves are the small leaves that grow out of the buds. They are often hidden, with only their tips peeking through. They are usually covered in trichomes, which give them the appearance of being dusted with sugar. Because they carry cannabinoid-rich trichomes, they can be used to make concentrates and extracts.
Trichomes
Trichomes are a tiny but essential part of the cannabis flower. These resin glands coat the flower and look like translucent crystal-like globes. Trichomes are rich in cannabinoids and terpenes, which are responsible for the euphoric and therapeutic effects of the plant.
Pistil
Pistils look like tiny hairs that grow out of the sides of the flower. They start out white but turn to red, orange, and brown. Only females have pistils, and they function to capture pollen from male plants.
Related posts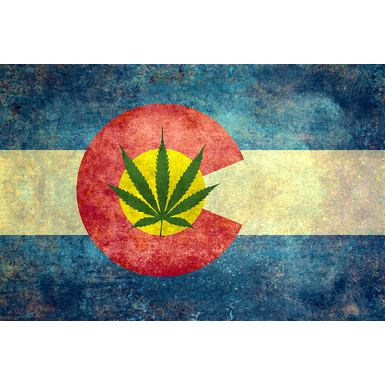 The Early Days of Cannabis in Colorado
Cannabis has been utilized for a variety of purposes throughout American history and was legal throughout the United States in the 1800s. Cannabis was legal at the time Colorado became a state in 1876 and remained legal until the early 1900s. In the late 1800s it was not uncommon to find cannabis tinctures in almost every medicine cabinet.
Timeline Infographic of Colorado's History with Cannabis
Click to Enlarge

The Start of Cannabis Prohibition
Cannabis was widely used for medicinal purposes into the early 1900s, but the turn of the century also saw a shift in the treatment of cannabis. Economic booms across the western states resulted in an influx of migrant workers, including many from Mexico who used cannabis recreationally. Those opposed to the migrant workers started to associate cannabis with the migrant workers and began working towards criminalization. The media started referring to cannabis as "marihuana" and published numerous stories on the dangers of the plant. Western states like California, Wyoming, Utah, and Nevada criminalized cannabis and Colorado followed in 1917 by making the use and cultivation of cannabis a misdemeanor.
Cannabis Becomes a Felony in Colorado
Cannabis continued to be associated with migrant workers and other immigrants that moved to Colorado to work in mines or on farms. The media published sensational stories attributing violence and the corruption of youth to the use of cannabis. These stories prompted local religious leaders in Denver to call for stricter measures to control both the growing immigrant population and cannabis. In 1929, the Colorado legislature responded by making the possession and distribution of marijuana a felony.
The Marihuana Tax Act & Reefer Madness
Restrictions on the cultivation, possession, and use of cannabis continued to be enacted across the United States. Prohibitionists also spread propaganda, including the film "Reefer Madness," that eventually resulted in the federal government taking action. In 1937 the United States government enacted the Marihuana Tax Act which criminalized the cultivation and distribution of cannabis. The Marihuana Tax Act was lifted briefly during World War II to allow the production of hemp fiber needed to create ropes for the United States Navy.
The 1960s: Public Opinion Begins to Shift
During the decades following the passage of the Marihuana Tax Act, the focus of prohibitionists shifted from immigrant workers to the flourishing hippie culture. Local newspapers included numerous stories about hippies busted for growing cannabis plants and opinion pieces on how they deserved to go to jail. The same decade also saw some shift in public opinion. A 1968 story reported that 67% of college students in Colorado supported cannabis legalization. By 1970, the same year the federal government enacted the Controlled Substances Act, progressives in Colorado were pushing for lower penalties on cannabis use and possession that resulted in recreational possession being downgraded from a felony to a misdemeanor. In the same year, Hunter S. Thompson ran for Pitkin County Sheriff in Colorado on a platform of drug-decriminalization and lost by only a small margin.
The 1970s: Colorado Downgrades Cannabis Possession to $100 Fine
In Colorado, public views on cannabis continued to shift throughout the 1970s. It became increasingly clearer that Colorado wanted cannabis decriminalized and the Colorado legislature decriminalized possession of up to once ounce in 1975. Possession was made a petty offense with a maximum fine of $100.
Colorado's First Medical Cannabis Bill
In 1979 Colorado Governor Dick Lamm signed the "Dangerous Drugs Therapeutic Research Act." The law would have allowed glaucoma and cancer patients with a doctor's prescription to access medical cannabis from the University of Colorado Health Science Center. The program was dependent on federal approval which was never provided. Colorado attempted a similar bill in 1981, this time with medical cannabis provided by the federal government, but federal government again refused to act because cannabis was classified as a Schedule 1 controlled substance.
Amendment 20 Puts Medical Cannabis in State Constitution
Following passage of the medical cannabis initiative Proposition 215 in California, proponents of medical cannabis in Colorado attempted to place Amendment 19 on the ballot. The Secretary of State Vikki Buckley refused to count the votes and argued that the measure had not received enough signatures to appear on the ballot. Medical cannabis proponents persisted and successfully placed Amendment 20 on the ballot in 2000. Colorado voters approved Amendment 20 and Colorado became the first state to place medical cannabis in the state constitution.
Amendment 20 allowed caretakers to dispense medical cannabis to patients after the patient received a doctor's recommendation. The program began in 2001 despite a threat from the Attorney General to press federal charges against doctors that issued recommendations. Growth in the program was slow initially but by 2010 there were over 100,000 patients registered with the medical cannabis program in Colorado.
The Colorado Medical Marijuana Code
During the 2000s caregivers were operating retail outlets even though Amendment 20 had not explicitly authorized or regulated the distribution of medical cannabis. It became clearer that Colorado required a state-regulated system for the production and distribution of medical cannabis. In 2010, the Colorado legislature created the Colorado Medical Marijuana Code with the passage of bills that licensed the commercial production and distribution of medical cannabis. The bills also placed new restrictions on patients, caregivers, and doctors.
Amendment 64: Legalized Adult-Use Cannabis
On November 6, 2012, Colorado and Washington became the first two states to legalize recreational cannabis. In Colorado, Amendment 64 altered the state constitution and committed Colorado to regulating cannabis similarly to alcohol and tobacco. On January 1, 2014, Colorado became the first state to open recreational dispensaries. The tax revenue generated from cannabis sales soon eclipsed the tax revenue from both alcohol and tobacco and became a reliable source of revenue for the state.
Colorado Leads the Way
Amendment 20 and Amendment 64 have been good for the state of Colorado and acted as a model for the rest of the country on how to successfully end cannabis prohibition. Along with the economic boost, cannabis legalization has inspired creative and innovative entrepreneurship. Colorado companies continue to lead the way in developing new cultivation techniques, production efficiencies, and other innovative solutions to industry problems. Legalization has also helped to continue the shift in public perception of cannabis and recent polls show support for legalization at an all-time high.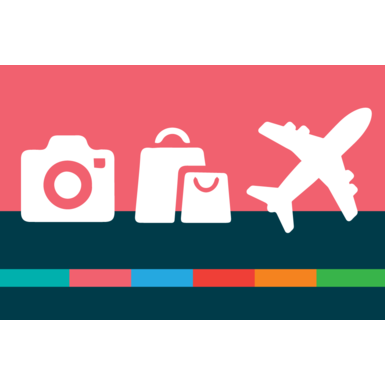 There are so many reasons to visit the great state of Colorado. From outdoor adventures to culture and entertainment, we've got it all! If you're planning a trip to Colorado and want to make cannabis a part of your visit, you probably have some questions. And you're in luck because we've put together a list of the most common questions tourists ask about buying and using marijuana in Colorado.
Answers to Top 12 Questions Tourists Ask about Cannabis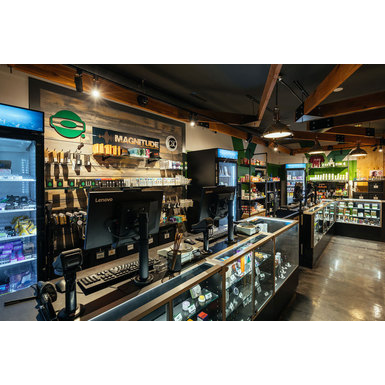 Are you ready for your first visit to a cannabis dispensary but aren't sure what you do when you're there? You're not alone. Cannabis dispensaries are totally different from any other type of retail store, and so is the shopping process. We want you to feel confident and comfortable, so let's go over everything you can expect— from when you first pull up until you are ready to leave.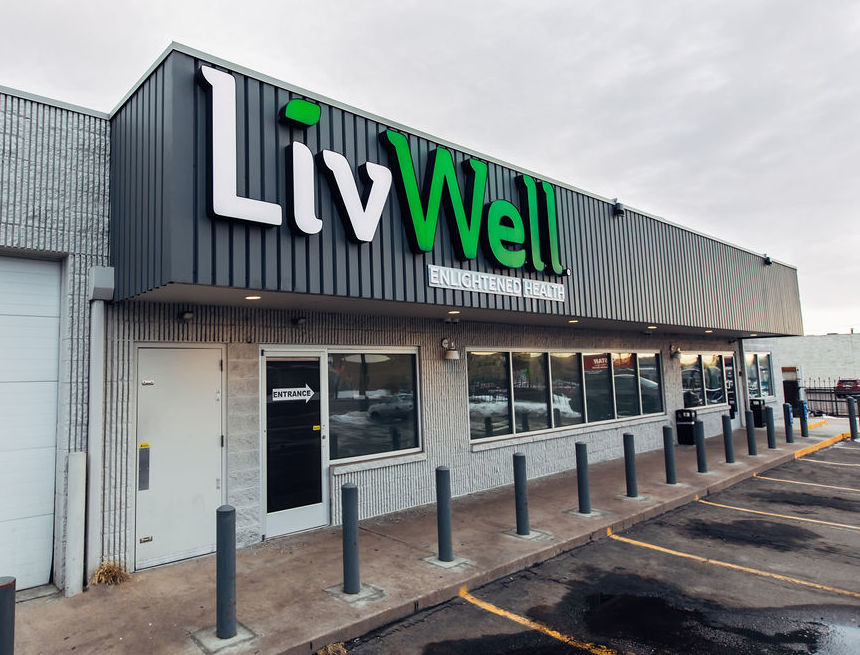 Dispensaries look different.
When you arrive at the dispensary for the first time, you'll walk up to a storefront that may look different than other types of retail locations. It won't have large windows with merchandise displays to attract customers, and it won't have big signs advertising sales. Why? Many states don't allow dispensaries to put up window displays and outside advertising at all. And as a result, a unique "cannabis aesthetic" has begun to take shape for dispensaries – often sleek, modern, and minimal.
Be ready to check-in with your ID.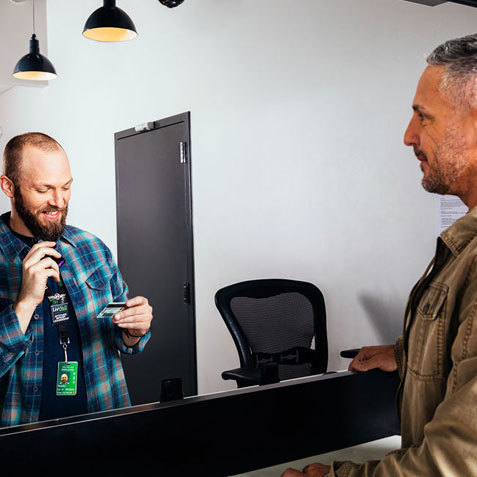 When you walk through the front door, you will first enter the waiting room where you check-in, which is separate from the area where you shop. If you aren't greeted right at the door, you'll walk up to the front desk where a friendly person will greet you and get you checked in. At this point, you will want to have a valid, current ID and or medical marijuana card ready to hand to the desk staff. And make sure to keep it handy because you may be asked to show it again when you're shopping.
You may have a short wait.
Once you are checked in, you will either be directed to go back to the shopping area, a.k.a. budroom, or you will be asked to take a seat and wait to be called back. This might seem a little strange, but it's for a good reason. Cannabis shopping isn't a help-your-self type of experience. Dispensaries are set up so that each customer gets individual attention as they shop.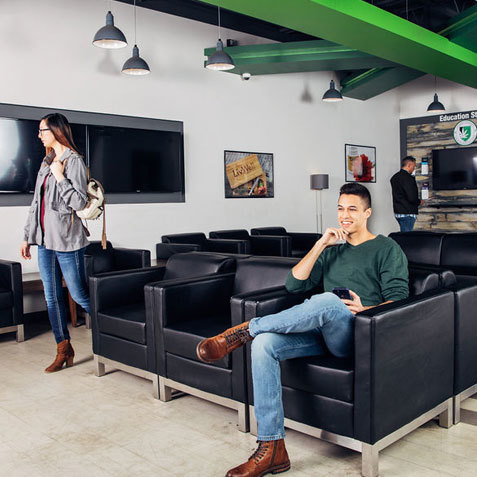 So sometimes you'll have to wait until there is a staff member ready to help you. Dispensary waiting rooms often have sophisticated modern designs, comfortable seating, and drinking water. It's also a great time to check out the online dispensary menu if they have it available. You'll notice security cameras set up throughout the store, and don't be surprised to see a security guard walking around to protect against any would-be thieves.
Products are kept secure.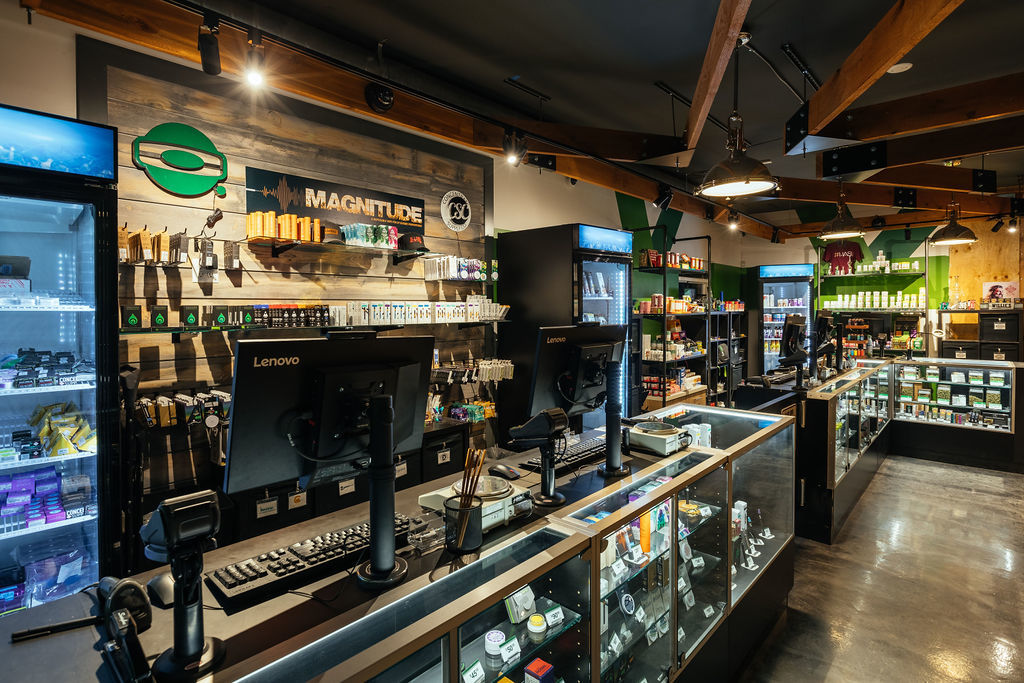 When it's your turn to go to the budroom you'll enter a room with shelving and counter display cases featuring an array of products. Cannabis flower will often be stored in glass containers behind the counters, and you may see an extensive menu. There may even be refrigerated display cases for edibles and beverages. Most dispensaries also sell a variety of smoking accessories, like papers, pipes, and bongs, to go along with your goodies.
Budtenders are your personal shopping assistant.
At this point, you will be greeted by a staff member called a "budtender." Their job is to answer all your questions and help you find products that are right for you. Budtenders have heard it all, so don't hesitate to ask anything! It's their job to help you make the best choice, and they're happy to share their expertise and product knowledge.
Don't be afraid to talk about your desired effect.
If you want to come prepared, you can do a little research before your visit and check the online menus to get an idea of what you want. But if you don't know, that's ok! You can tell a budtender the effects you're looking for, your experience level, and your goals. They'll be excited to help you find products that are right for you. It might feel strange to talk about the type of high you are seeking, but the more you tell the budtender, the better they'll be able to help you.
Enjoy the one-on-one attention.
While it will be tempting just to browse around, touching and smelling the products -- that's a no-no at the dispensary. Your budtender will be the one who handles the products for you, takes them off the shelves and display cases, and brings them to the counter for the transaction. It's a level of customer service you won't find in other retail establishments, so enjoy it!
Photos may not be allowed.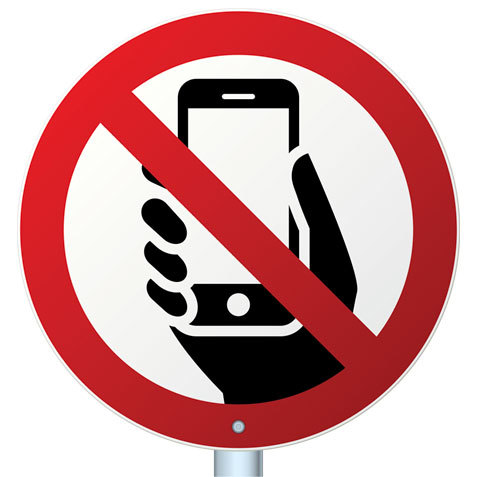 Because budtenders are there to give you one-on-one attention, it's good etiquette to keep your phone in your bag or pocket during the shopping experience. Most dispensaries have "no photo" policies, so you won't be able to Instagram your shopping trip anyway. Plus, your budtender is much better able to help you if you're not texting and chatting.
Tips are appreciated.
Unlike most salespeople, budtenders usually don't work on commission, so they won't be pressuring you to buy products that you don't want or need. Budtenders are friendly and helpful, and are basically working their dream jobs, guiding you through your cannabis journey! They work hard to give you individual attention, so feel free to give them a tip for their excellent service.
Pay with cash or a debit card.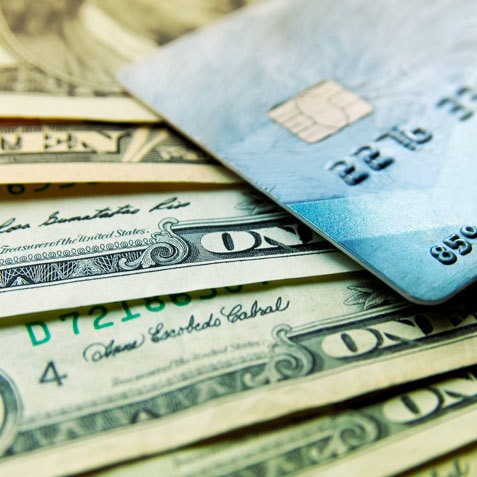 When it's time to make your purchase, your budtender will lead you over to a register. Your budtender will give you the total with taxes, which is around 25% for recreational cannabis in Colorado. Many dispensaries accept debit cards, but some may be cash-only. You'll want to have cash on hand if that's the case. The good news is most dispensaries have an ATM on site. All of our Livwell dispensaries have ATM machines and offer cashless ATM transactions using a debit card with a PIN number.
Plan on one hour.
Once you've got your products in hand, you will be thanked for your purchase and directed to walk back into the waiting room where you will exit. The whole process from waiting to working with a budtender takes time, so expect to spend up to an hour at the dispensary. Even though you'll be excited to try your first cannabis purchase in your car, there are laws about public consumption. Wait until you get home to enjoy your goodies!
You can order ahead to save time.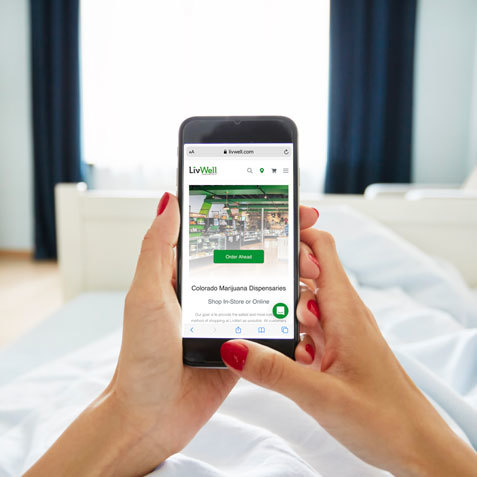 We hope you enjoy your first visit to a dispensary, but remember that it's normal to feel nervous and overwhelmed. Having an idea of what you are looking for can make the experience more comfortable, but don't be afraid to ask the budtenders questions. They are happy to help and want to develop a lasting relationship with you. If you do already know what you want, you can always order online and pick up in the store to reduce the wait time.
After one or two visits to the dispensary, you'll feel very comfortable with the whole process. Soon you'll learn how fun it can be shopping for your favorite cannabis products, and look forward to going back regularly.
We hope you feel proud of yourself for taking this first step and are so glad you've joined the cannabis community!
Blog categories
Subscribe to receive new articles in your inbox