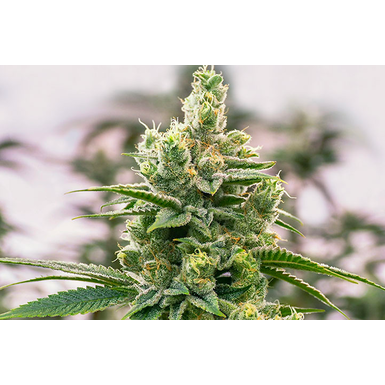 Anatomy of the Marijuana Plant
Although you may be familiar with the marijuana buds that we covet, many people have never seen a marijuana plant, let alone know about its anatomy. The cannabis plant is made up of many different structures and this post is meant to provide a brief introduction to the main parts of this amazing plant.
Flower
Flowers (a.k.a. buds) are the most well-known part of the cannabis plant. The plants will either have female or male flowers, and the flowering process is how a grower discerns whether the plant is female or male. A flowering female plant will develop a cola and grow buds. It will also produce seeds if it is fertilized by a male plant. The flowering male plant does not have buds, but develops small pollen sacks at the base of its leaves. Pollinated plants are far less rich in cannabinoids (like THC) so the buds you purchase and enjoy are always unpollinated seedless females.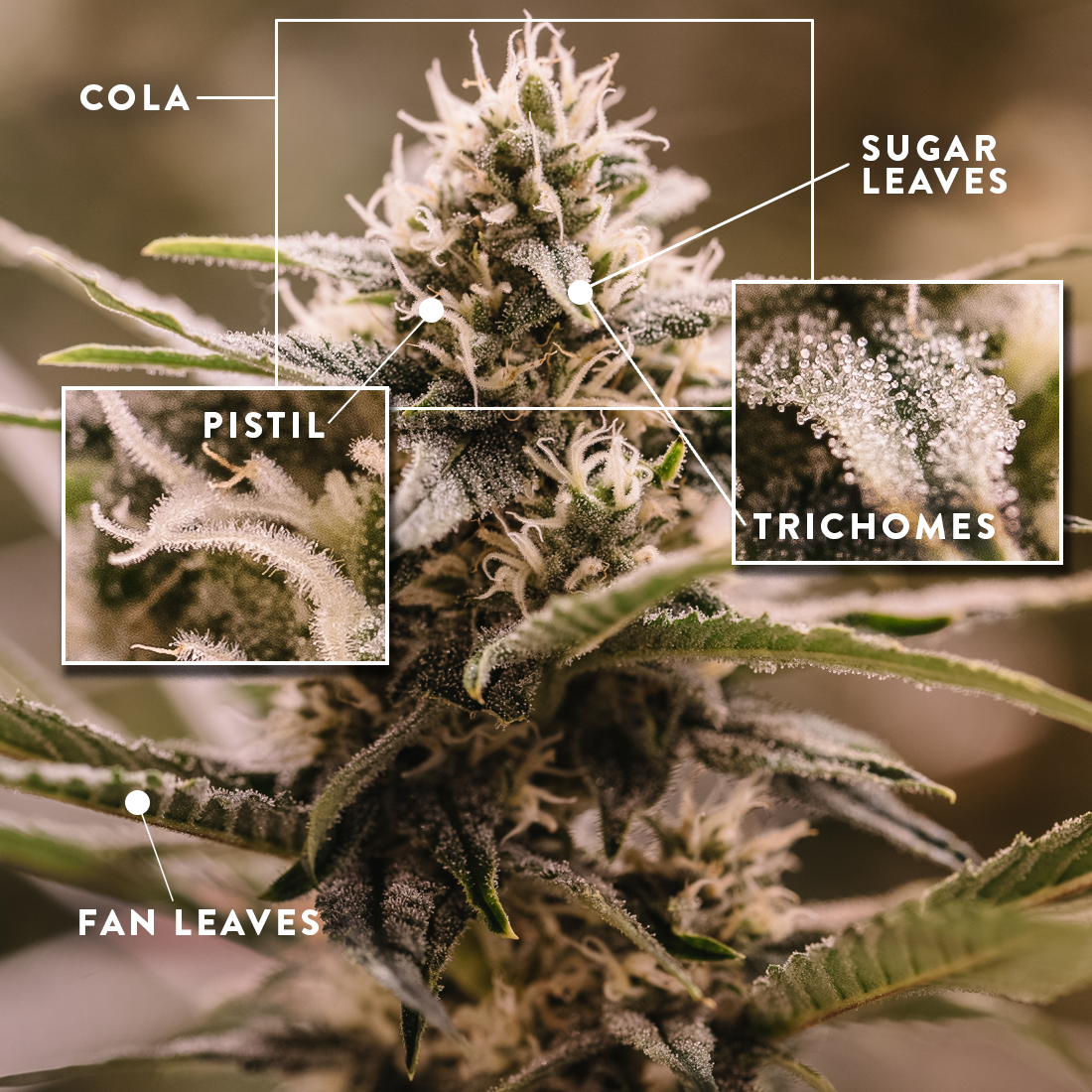 Cola
The cola refers to the part of the female plant where the buds come together at the tip of the stem. The quality and size of the cola can be increased during the growing process with plant training, which means physically manipulating the plant so it grows more bud sites, which increases yields. The cola produces the largest, densest buds with the highest potency. When you buy top-shelf flower, you usually get buds from the cola that have been hand-trimmed.
Fan Leaves
Fan leaves are the large, protruding leaves that appear up and down the plant. Each leaf usually contains five individual leaves, but sometimes have more. Photosynthesis is the main function of these striking leaves, and they don't produce high levels of cannabinoids like buds do. But even though they aren't smoked, they are famous for being an iconic symbol of the cannabis plant in marijuana culture.
Sugar Leaves
Sugar leaves are the small leaves that grow out of the buds. They are often hidden, with only their tips peeking through. They are usually covered in trichomes, which give them the appearance of being dusted with sugar. Because they carry cannabinoid-rich trichomes, they can be used to make concentrates and extracts.
Trichomes
Trichomes are a tiny but essential part of the cannabis flower. These resin glands coat the flower and look like translucent crystal-like globes. Trichomes are rich in cannabinoids and terpenes, which are responsible for the euphoric and therapeutic effects of the plant.
Pistil
Pistils look like tiny hairs that grow out of the sides of the flower. They start out white but turn to red, orange, and brown. Only females have pistils, and they function to capture pollen from male plants.
Related posts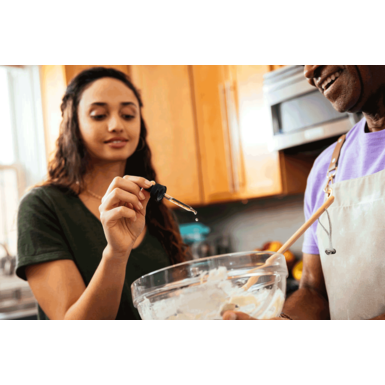 Using marijuana doesn't always have to be about getting so stoned you can't move. Microdosing is for those who want to reap the benefits of cannabis, and want to do so without compromising their ability to knock out their day like a boss. Below are the top five reasons why THC experts and newbies alike are consuming their cannabis by the microdose. We also discuss a few cannabis products that are great for microdosing.
1. Microdosing allows you to "start low & go slow."
If you're new to the edible game, many budtenders will tell you to "start low, go slow", meaning start by consuming a low dose edible of THC, like a 2mg or 5mg, then wait a bit before taking more. Just because it didn't kick in the first hour doesn't mean it won't, and if you take more before your first nibble has had the chance to kick in, you may have disadvantaged yourself by taking too much, too soon.
When edibles are absorbed by the stomach and metabolized by the liver, THC is converted into 11-hydroxy-THC, a compound that is both more potent and longer-lasting than THC. Long story short, once you've consumed too much, it takes a while to wear off. I'm sure you've heard the horror stories. Starting with a microdose and building your high slowly ensures you won't go overboard, better to be safe than sorry.
2. You can find YOUR precise dose by microdosing.
Once you've got a good idea of how much you can handle, microdosing is also great for pinpointing your happy high. When you take cannabis little by little, it's easier to hone in and achieve your exact desired euphoric state. Everyone is different and the effects can affect everyone in their own way. Some need a little, some need a lot, and if you've eaten recently that will have a card to play.
Microdosing is the best way to experiment without any risk of consuming too much and having a bad time. Edibles are great because they last long and can hit harder, but if consumed irresponsibly it can lead to unfortunate events, so just microdose!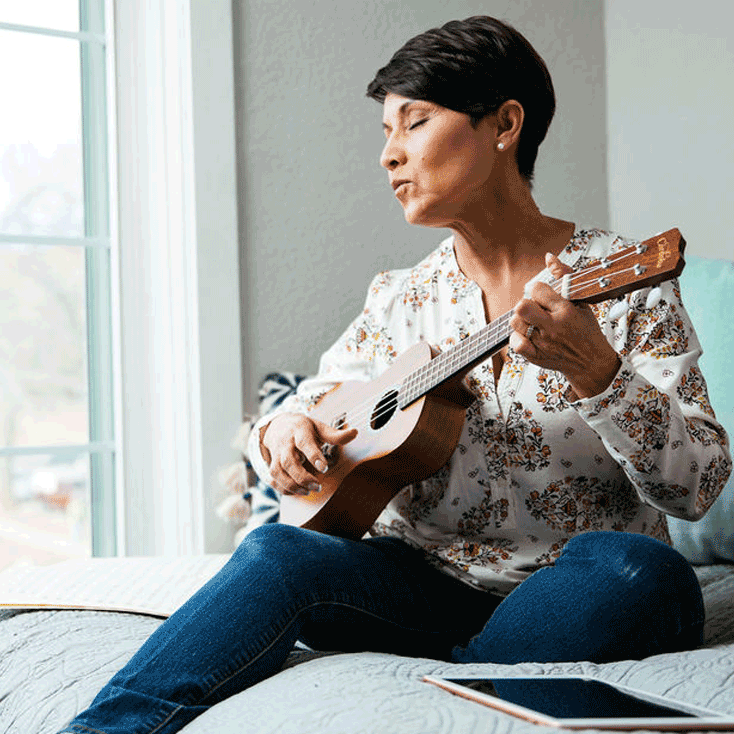 3. Microdosing can take the edge off.
Many people in this world suffer from anxiety, stress, depression, acute pain, trouble focusing, among other disorders that affect them daily. Cannabis has become their answer to ease these conditions instead of prescribed drugs. What they've discovered? Having a little THC to take the edge off is a game-changer. Microdosing allows regular or new users to reap the medical benefits of THC while steering clear of the intoxicating effects that can interfere with the day-to-day. It can help them achieve a state of calm by alleviating anxiety, without risking feeling unmotivated or sluggish because they're too "high."
This is also great for those who need a little boost in the creative space as well. So, microdosing is a successful solution to get the creative juices flowing without sacrificing the day.
4. Microdosing is discreet.
For those who need a little TLC with THC to get through the day, running off to take a small hit of a joint on your lunch break isn't exactly an acceptable way to run your day. Not to mention the strong odor of cannabis is a dead giveaway. Weed still hasn't won everyone over. There are still skeptical people in the world. Microdosing edibles have become an answer for those who truly need the relief, but don't want to attract undue attention to themselves.
5. You can have more.
Edibles have come a long way since the pot brownies of the 60s. Today, culinary experts have created some truly tasty edibles, so stopping at just one can be difficult. Products that are designed for microdosing allow you to have more, and companies are providing low-dose options because they understand the benefits and see the market heading this way.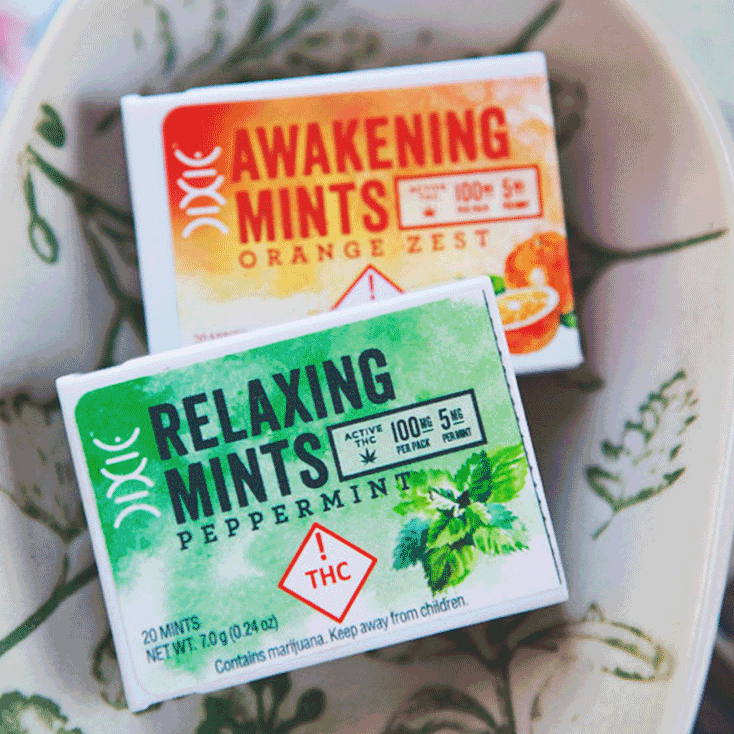 Cannabis Products Made for Microdosing
Mints
Dixie Brands makes it easy to microdose with low-dose mints at 5mg THC, plus they freshen your breath which is always a bonus. Their relaxing mints also contain peppermint, which is linked to sharpening mental focus, and the lemon balm and passionflower can help address anxiety, stress, and restlessness. While Dixie's awakening mints contain orange oil which can give an overall uplifting effect to keep you grooving through the day.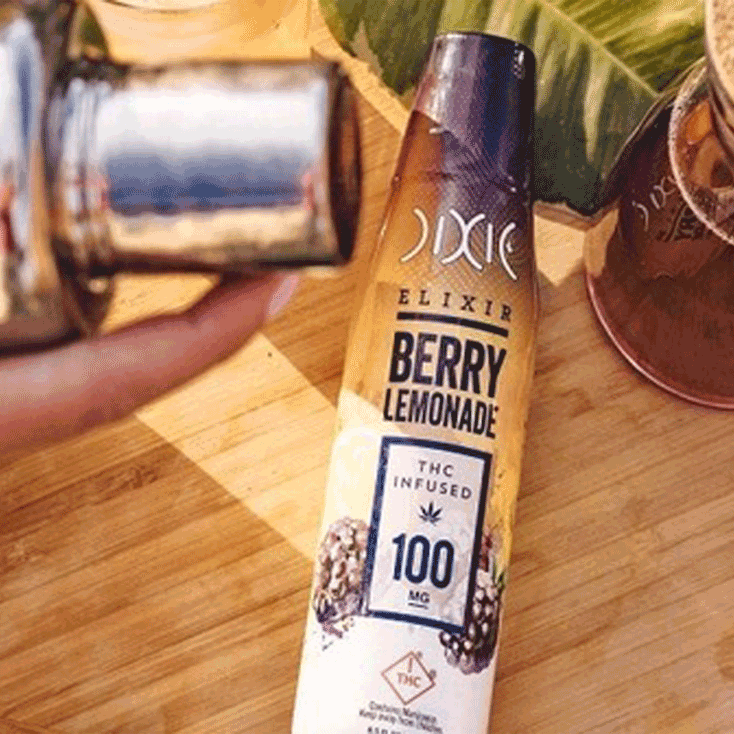 Elixirs
In the THC beverage market, microdosing has been rivaled with drinking a beer. (Some even prefer it since there's no hangover the next morning.) Dixie Brands has taken their elixirs and created a patented bottle top that also works as a measuring cup. Simply fill the top to the line, and it'll be 6mg of THC every time. This makes creating a precise, microdose mocktail just as easy as making an alcoholic cocktail.
Transdermal Patch
Another cannabis product made for microdosing is a low-dose transdermal patch. Products like Mary's Medicinal Patch contain 1mg CBD and 1mg THC that you can put on your skin so you aren't ingesting anything and it lasts 12 hours.
Tincture
Tinctures are also a great way to microdose discreetly. Tinctures like Tonic Drops offer different ratios of THC and CBD depending on the effects you want and have measured droppers for accurate dosing. For example, one serving of 1:1 Tonic Drops equals three full droppers at 10mg of CBD and 10mg of THC. So one full dropper would amount to about 3.3mg of both THC and CBD for a microdose.
Microdosing Trend
Microdosing has become a hot trend in recent years because it allows new users to experience the effects of cannabinoids like THC without going overboard and helps all users pinpoint their optimal high. It can take the edge off without causing anxiety or intoxicating effects while promoting creativity and is a discreet way to enjoy cannabis. Companies know this as there is a growing variety of products on the market designed for microdosing so, enjoy!
*LivWell makes no claims regarding the health or medical benefits of cannabis.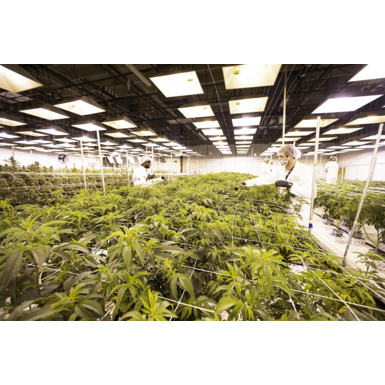 Are you interested in working in the cannabis industry and not sure where to start? We're here to help! Read on to learn about the growing industry, cannabis job resources, and tips—including what knowledge and roles are in demand—to help you get involved in this exciting and expanding industry.
And while it's still a new industry, there's one thing to know from the get-go. It's best not to assume that you can get high before or on the job just because you work for a cannabis company. This typically violates a company's policies and can result in penalties including dismissal.
Cannabis Jobs Outlook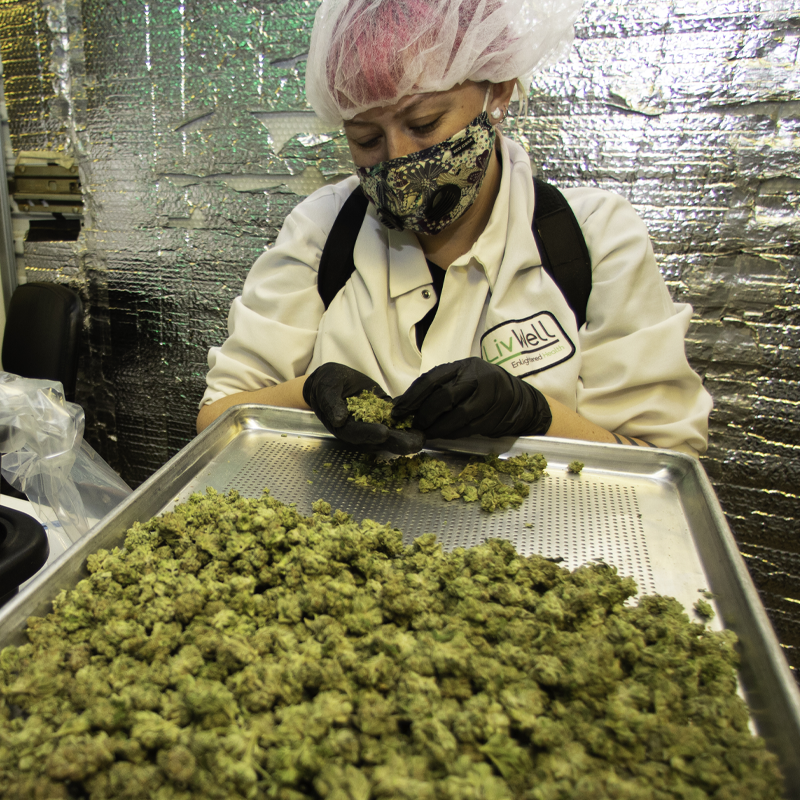 Job seekers eyeing a career path in cannabis can feel secure with the industry being deemed "essential" and with solid job growth despite the pandemic. There were more than 77,300 jobs added in the U.S. from 2020 to 2021 for a total of 321,000 legal cannabis jobs as of January 2021!
And even though there were job layoffs by cannabis companies in 2020, the outlook for employment in cannabis in 2021 is strong. It is estimated that between 2020 and 2024, the industry will add nearly 250,000 full-time jobs. In the five states that recently legalized cannabis medically or recreationally, up to 26,000 jobs will be created by 2025.
Cannabis Job Resources
While it's important to leverage and showcase your existing skills and experience, there is knowledge specific to the cannabis industry that can give you an edge. That said, there are some excellent cannabis education resources, social networking sites, and recruiting companies that can help you get that edge and network with companies who are hiring.
Recruiting Agencies
Companies that offer recruiting and staffing for the cannabis industry work with cannabis companies to find top talent and help individuals find cannabis jobs. This means you can sign up on their websites and create profiles to showcase your skills, experience, and education, and apply for jobs they have listed.
Here are a few cannabis recruiting and staffing agencies:
Some agencies like Vangst host job fairs, most are virtual these days, so be sure to attend to ask questions and network with companies who are hiring.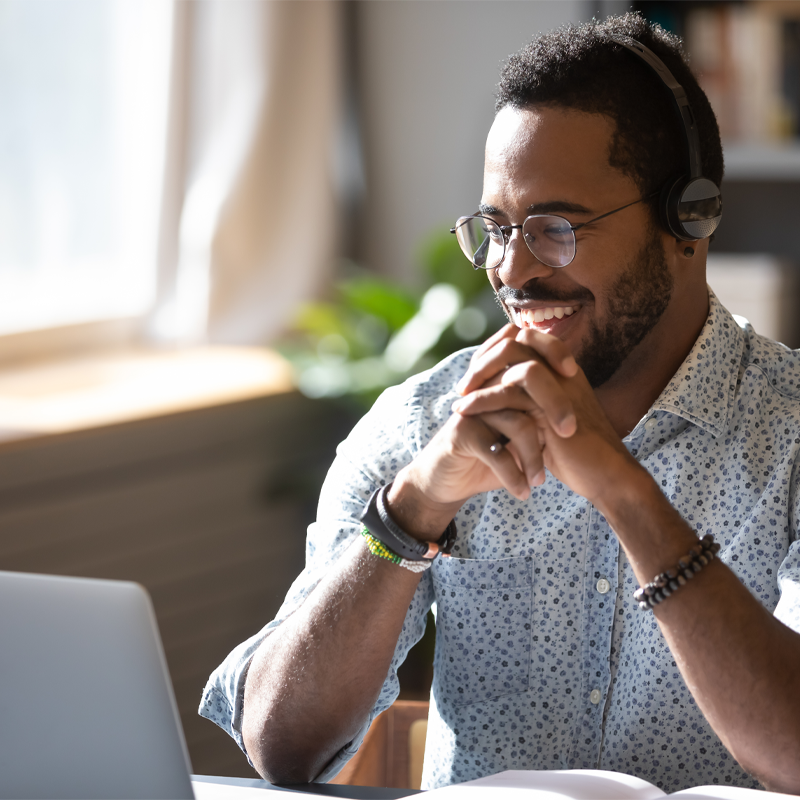 Social Networking
Many cannabis companies and job recruiters post open jobs on networking sites like LinkedIn and Indeed. So it's a good idea to sign up on those sites, set up notifications for jobs at companies you want to work for, and make sure your profile is polished and up to date.
Also, LinkedIn Learning has great resources for honing your resume, cover letters, and job interview skills or to learn new job-related skills. It's also a good idea to pay attention to your existing professional connections on networking sites and make new connections so you can find job opportunities or follow up on jobs directly.
There are also cannabis social networking sites like MJLink or Leafwire that may be a useful way to find cannabis jobs, gain cannabis knowledge, and network with potential employers.
Cannabis Education
You may need to level up your job skills and cannabis knowledge so recruiters and companies see you as a good candidate, especially if you've never worked in the industry before.
Educating yourself on compliance in the industry, as well as knowledge of the cannabis plant and its uses, methods of consumption, and products are all key. Cannabis education companies like Green Flower Media, The Cannabis Industry Institute, or Your Higher Learning offer online or in-person cannabis-specific courses, certifications, and free webinars and blogs.
Because the cannabis job market can be competitive, it's also essential to educate yourself on a job and company before an interview. So researching the company, understanding the job role, practicing interview questions, dressing for the role, and being authentic are great ways to prepare for a cannabis job interview.
What Jobs Are In Demand?
Legal cannabis businesses including seed-to-sale, B2B ancillary, and multi-state operators are hiring right now. Some of the top jobs in demand this year are general manager, compliance/infrastructure operations, human resources, cultivation, and retail. Some specific job roles include cultivation technicians, trimmers, and budtenders.
Since the pandemic, many companies are investing in and expanding their digital spaces so jobs in IT and marketing in cannabis are opening up. Whatever field you've been in, there is likely an equivalent role in the cannabis industry.
Other Cannabis Job Tips
If you are eyeing a specific cannabis company to work at consider browsing their website for open jobs. Sometimes companies post jobs on their website and respond faster to applicants who apply directly on their site. As an example, LivWell has a Cannabis Careers web page (feel free to explore!).
Be ready to demonstrate how your current skills are transferable to the role you are applying for, especially if you come from a different industry. For example, your customer service, people management, or writing skills.
If you haven't worked in the industry before, you may want to apply to get your MED employee badge (for Colorado), which is required and comes with a fee and background check. Getting it in advance shows you are serious and ready to start.
Companies may appreciate it if you are a part of cannabis associations or cannabis advocacy organizations. That may be a good way to get your foot in the door so be sure to highlight your membership at those associations or volunteer work on your resume.
Good luck and we hope these resources and tips help you land your dream job in the cannabis industry!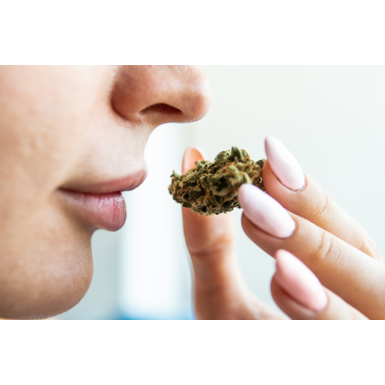 Have you ever lit a candle after a long stressful day, looking to destress, and wondered what brought about the relief? It's likely because the candle is made with essential oils and terpenes that are omitting various scents in the air to cause a pleasant reaction in your mind. Humans have been using this practice of aromatherapy for thousands of years to help enhance one's physical and emotional health.
Terpenes are aromatic compounds found in many plants, however, they are more commonly associated with cannabis as there is a higher concentration of terpenes within the plant. The cannabis plant contains both cannabinoids, tetrahydrocannabinol (THC), cannabidiol (CBD), and several other lesser known cannabinoids. While cannabinoids like THC are associated with that feeling of being "high," terpenes are responsible for the aroma or scent that particular strain emits, and also play a key role in differentiating the effects of various strains.
How to Shop for Strains Based on Terpene Profiles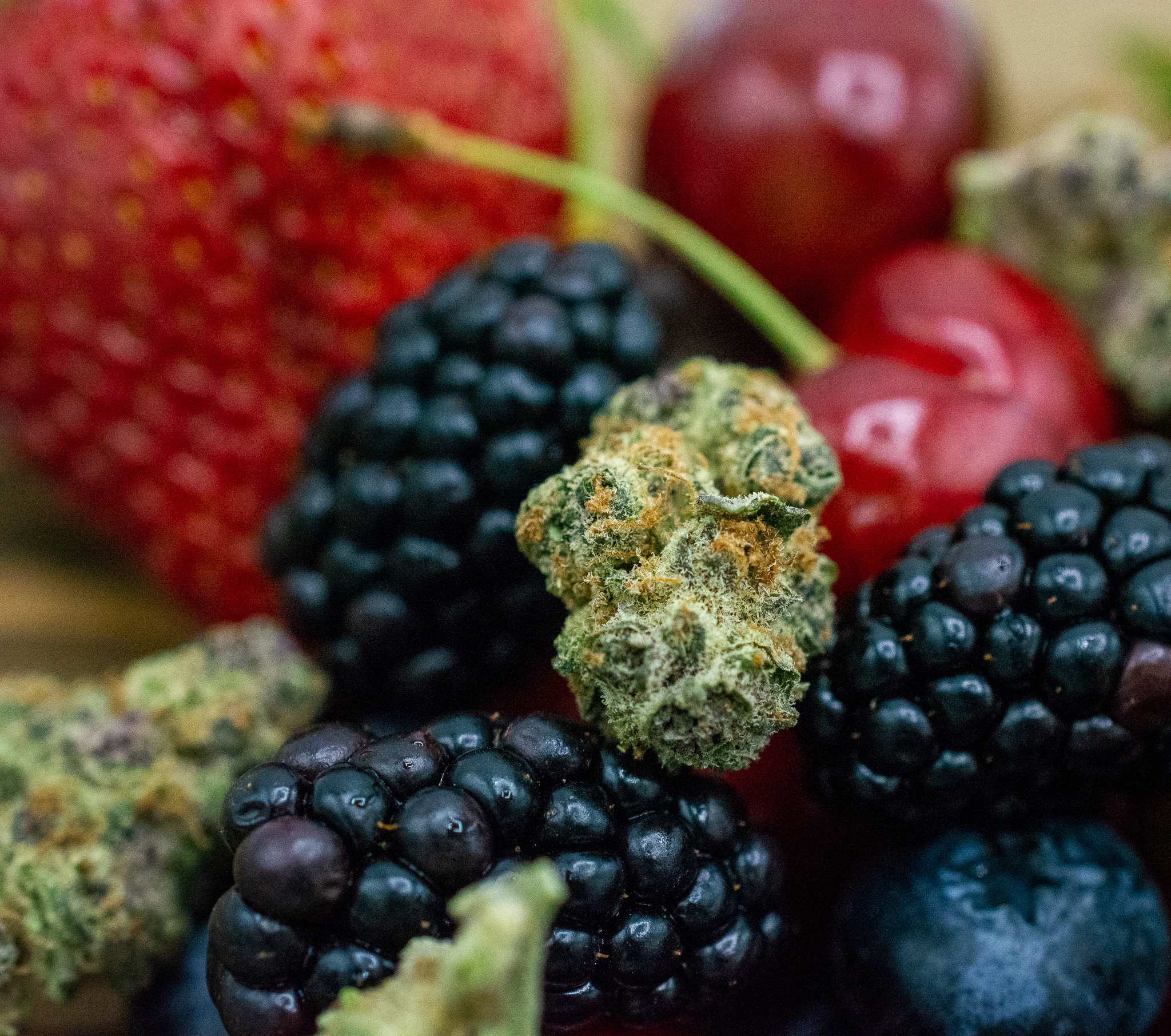 When you are shopping for cannabis one of the best first steps is to smell the flower and see how your body reacts to the scent (although our current safety measures don't allow you to smell the flower in open jars, be sure to smell it when you get home). The "nose knows" in this scenario and you should listen intently to how your body feels, as terpenes are bioactive, which causes a response in your body. As you consume cannabis products that contain various cannabinoids and terpene profiles, the effect that the specific strain is having on your mind and body is known as the Entourage Effect.
Enhancing a Mood with Terpenes
If you have a specific mood you are looking to achieve while consuming cannabis, such as boosting creativity, relaxing your mind and body, or achieving greater focus, there are various terpene profiles you can look for when shopping for cannabis products.
Linalool for Relaxation
Linalool, heavy on the lavender scent, is one of the most commonly known terpenes for relaxation. Research has also shown that the use of lavender in aromatherapy may help with alleviating anxiety and aggressive behavior. If you are looking for similar effects from your cannabis product, seek out strains that are high in linalool to help produce those feelings within your body and mind. Linalool also increases adenosine, a hormone helpful in making you fall asleep. Consciously consuming cannabis with this terpene profile, such as Biscotti or ATF, can also help calm your mind to help you drop into a more relaxed state. You can find these strains in products like the 1gm vape carts from Eureka.
Limonene for Stress & Anxiety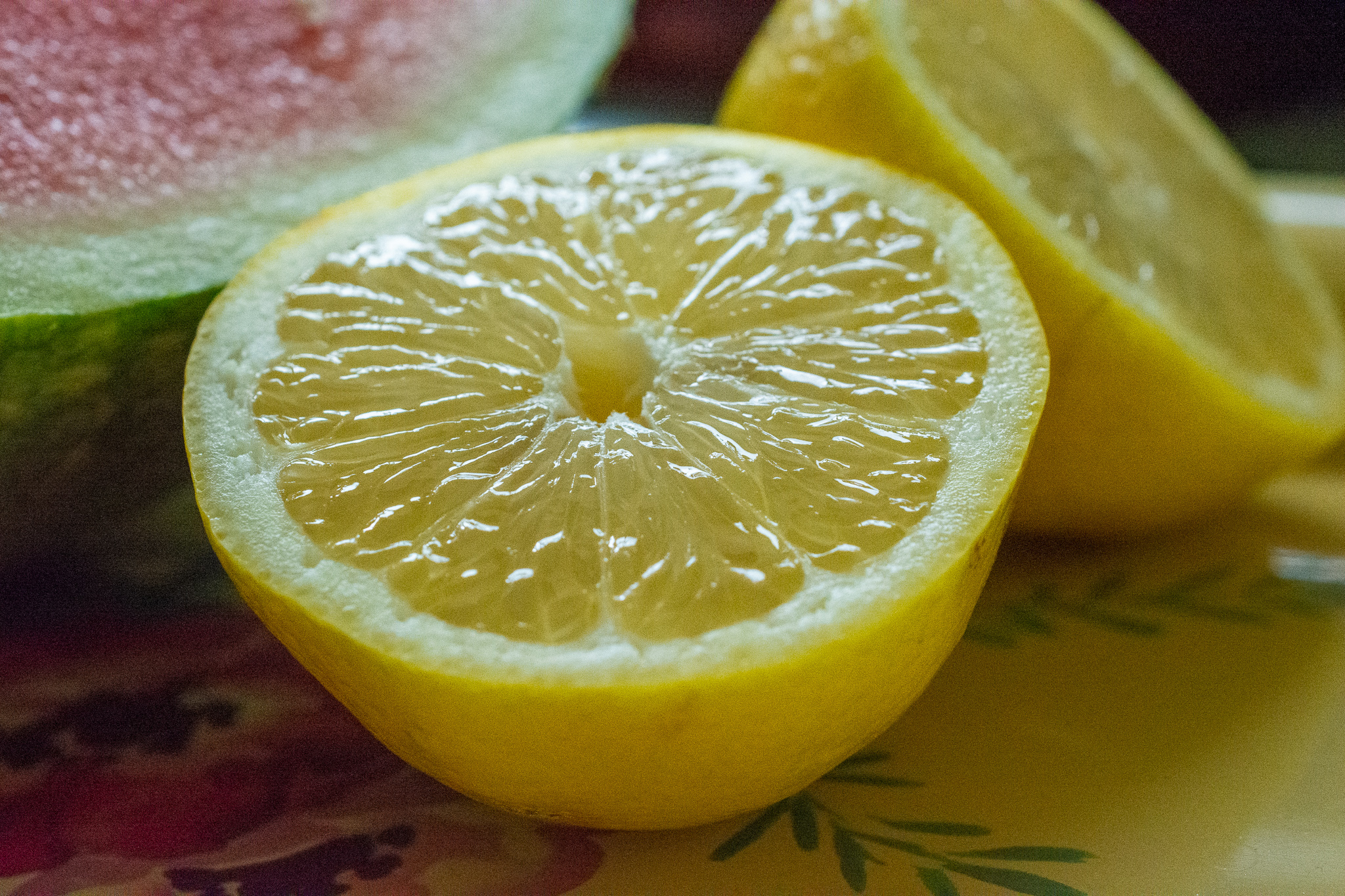 Limonene is the second most abundant terpene found in nature with a distinct citrusy uplifting note that you'd find in lemons, limes, and oranges. Limonene is a monoterpene, which many studies have shown contains properties of stress reduction and anxiety.
In a 2013 study, limonene was found to increase the availability of serotonin (a stress-reducing hormone), as well as reduce anxiety-related symptoms. This terpene also affects the adenosine receptors which in turn causes a release of dopamine. If you are looking to uplift your mood and boost your energy, vape carts from Eureka use strains that contain the limonene terpene profile.
Alpha-Pinene for Focus
Alpha-Pinene has an earthly, pine scent that's commonly found in evergreens, rosemary, parsley, and other herbs. This terpene profile is known to counteract the feeling of anxiousness, sometimes associated with THC consumption, causing you to become more relaxed. Alpha-Pinene is also good for increasing focus and can be used to help you sharpen thought processes while working on a complex project. Eureka's 500mg and 1gm cartridges use the well-known cannabis strains Grape Ape and Strawberry Cough, which contain Alpha-Pinene.
Beta-Caryophyllene for Stress
Beta-Caryophyllene, commonly found in pepper and cloves, is a complex terpene in that it's able to influence your body in different ways. While it binds to neurotransmitters in the brain, the terpene can also bind to receptors in the Endocannabinoid System, allowing the body to relax more easily. One study of mice treated with the terpene showed that they exhibited less stress when placed in a maze than those without. If you are looking to melt into a hot bath and calm your mind Beta-Caryophyllene rich strains such as Strawpicana and Blackberry Kush are the way to go. You'll find this terpene profile in the 1gm cartridges from Eureka.
The Nose Knows
It's vital to understand that while cannabinoid profiles are an important part of picking a cannabis strain, it's equally important to be aware of the terpene profile of the strain. Feeling the effects when initially smelling the flower will allow you to pick strains that have terpene profiles more in-tune with what your body needs.
*LivWell makes no claims regarding the health or medical benefits of cannabis.
Blog categories
Subscribe to receive new articles in your inbox