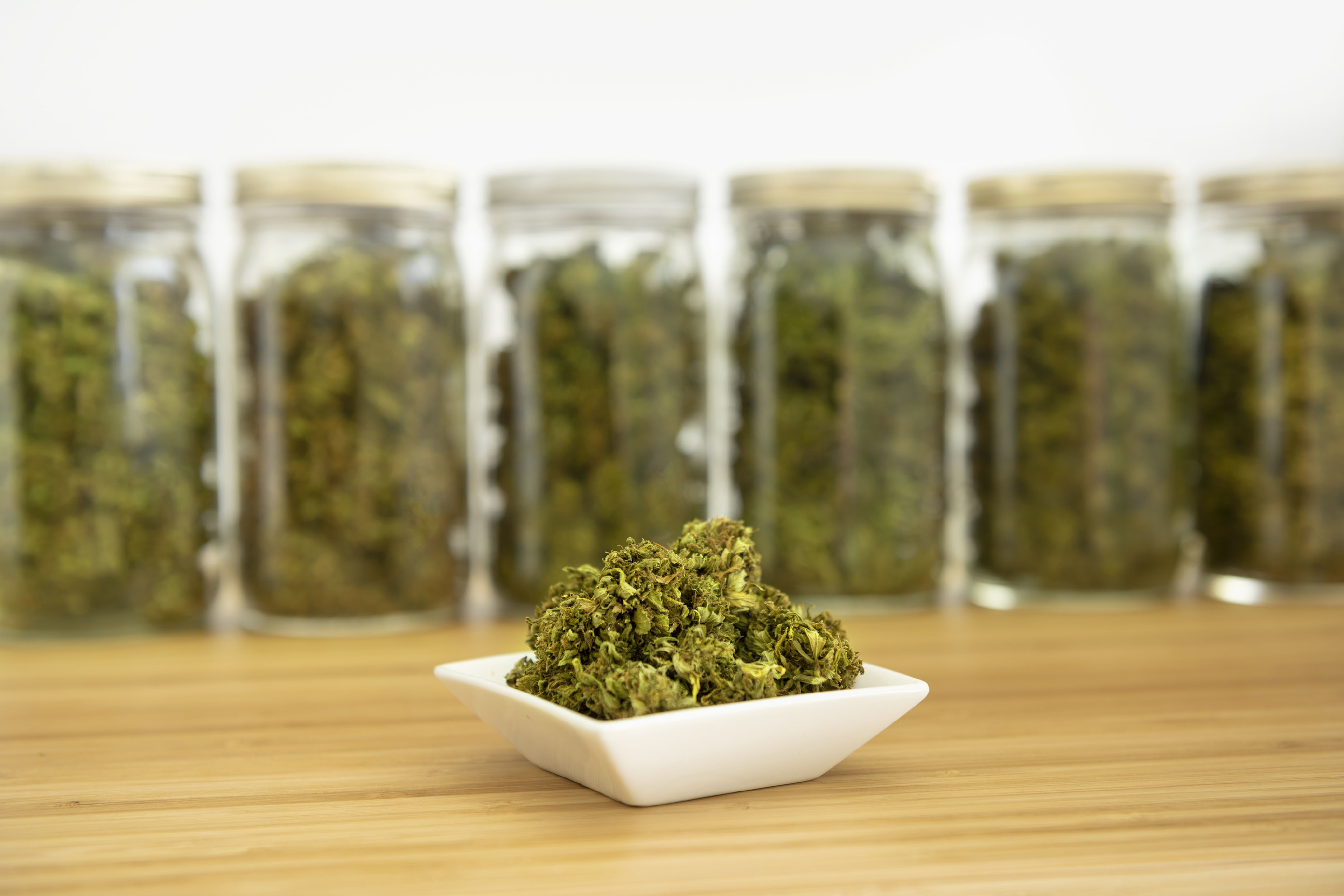 Marijuana Buying Guide for Michigan Tourists
February 07, 2023
Michigan residents were thrilled when recreational marijuana was legalized in the state, and naturally, it also drew the attention and excitement of some of our neighbors who are interested in experiencing marijuana but can't get it at home. This interest grew into a cannabis tourism industry in Michigan—one you can benefit from as long as you know what you're allowed to do and what you aren't.
Buying Marijuana in Michigan
So you're headed to the Mitten, and you're wondering if you can buy marijuana as an out-of-state visitor. The short answer? Yes, of course. The long answer? Yes, of course—just take the time to learn the rules of the state before you get in the car or board the plane. It will make your experience so much easier, faster, and more pleasant, allowing you to get your green and get back to your vacation. If you're considering a trip here, we conveniently have all the answers to your Michigan cannabis tourism questions right here:
Can I Buy Marijuana in Michigan if I'm From Out of State?
Yes, out-of-state visitors can buy marijuana in Michigan as long as you're 21 or older, and you have a valid, state-issued photo ID. Michigan doesn't differentiate between residents and non-residents, but if you're traveling from out of state to Michigan, just make sure you finish consuming your cannabis (or dispose of your leftovers) before you travel home. It's illegal to carry marijuana across state lines—so make sure you get rid of it.
Where Can I Buy Recreational Marijuana in Michigan?
Recreational marijuana can be purchased throughout Michigan in licensed retail locations. While you can do a quick Google search to find a dispensary near where you're staying, you can also visit the state registry to see all licensed retailers in Michigan. With more and more dispensaries opening up throughout the Mitten State, you'll likely have no trouble finding a dispensary within easy driving distance if you're outside of a city, and you'll have a plethora of options within a city.
How Much Cannabis Can I Buy in Michigan?
In Michigan, the cannabis purchase limits allow you to purchase up to 2.5 ounces of marijuana at time, including 15 grams or less of concentrate. If you prefer edibles and you're trying to figure out how many you're allowed to buy while you're here, we'll make it easy for you—Michigan counts 16 ounces of edibles as one ounce of marijuana. Residents can also possess up to 10 ounces in their home and grow up to 12 plants for their own personal use, provided the plants are hidden from public view.
If you're buying marijuana in Michigan, don't let yourself be tempted to buy too much. Because you can't take it across state lines, any extra cannabis is just going to get thrown out—and no one wants to waste marijuana. Besides, you can always head back to the dispensary if you need more.
What Forms of Payment are Accepted at Dispensaries in Michigan?
The safest way to ensure you are able to purchase your marijuana hassle-free is to bring cash along with you. That said, most dispensaries have an ATM inside, and some dispensaries allow debit card purchases with additional fees applied.
What Type of ID Do I Need to Show at a Dispensary in Michigan?
Michigan dispensaries require either a valid state ID or a driver's license. Your ID needs to show that you are 21 or older and legally able to purchase cannabis in the state. If you don't have a valid ID, or you forgot it, you won't even be allowed inside, so be sure you tuck it in your wallet or pocket before you head to the dispensary.
Can I Order Cannabis for Delivery in Michigan?
As of January 2023, no. While medical marijuana dispensaries have petitioned for approval from the Marijuana Regulatory Agency, home delivery is still not allowed. Recreational marijuana would require its own process, petitions, and final approvals.
If you're looking for the next best option, most dispensaries offer online shopping. You make your product selections, set a pick up time, and drive over and pay for your purchase. Some budtenders will even bring it right out to you.
Cannabis Tourism in Michigan
Michigan dispensaries welcome you as long as you meet the age requirements and have a valid ID. Once you've made your purchase, you can enjoy your marijuana in private locations or in specially designated marijuana consumption spots. As long as you know the rules and follow them, you're sure to have a good time with plenty of cannabis to enjoy.
---
Please consume responsibly. This product may cause impairment and may be habit forming. There may be health risks associated with consumption of this product. State laws impact what dispensaries can and can't sell to recreational customers and medical marijuana patients. Not every type of product, consumption method, dosage form, or potency mentioned on this blog will be permitted in all locations.
Blog categories
Subscribe to receive new articles in your inbox