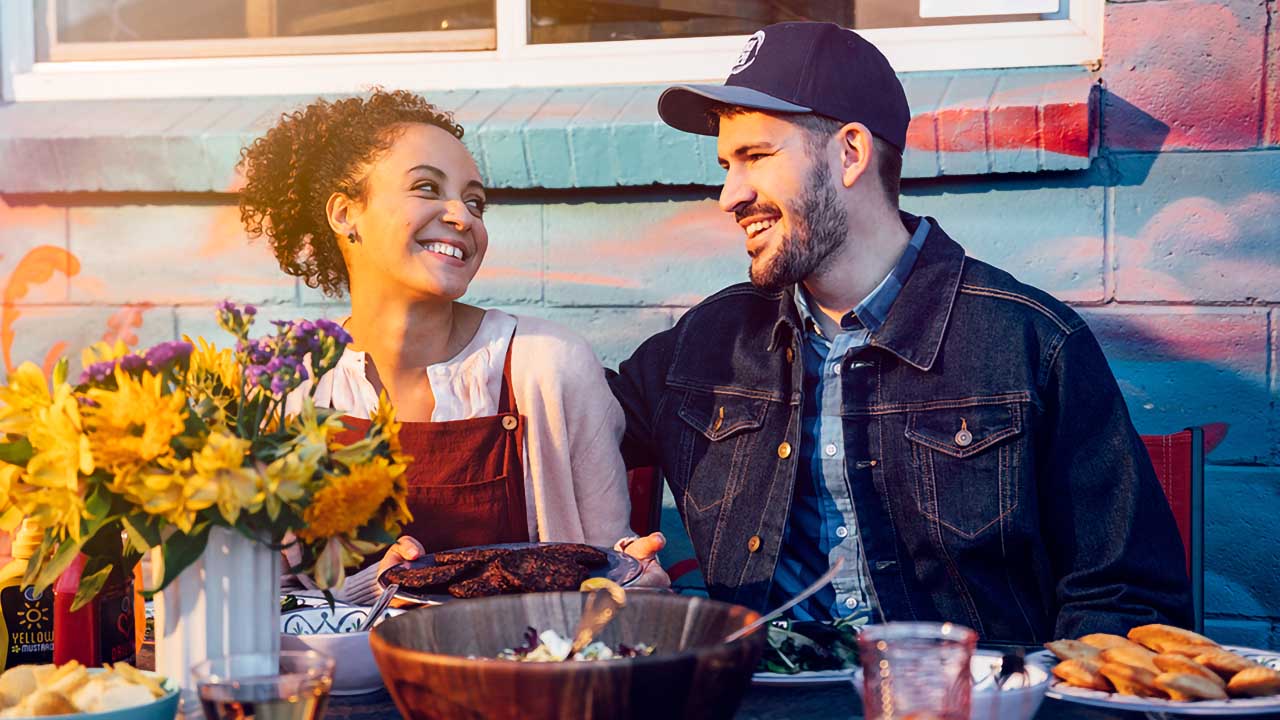 Marijuana and Food Pairings
Cannabis and food, as many know, go hand in hand. Besides just satisfying your munchies, matching aroma and flavor profiles can accentuate or complement the tastes and effects, creating exquisite experiences.
Here are some recommended consumption methods, and ways to choose the best strains for cannabis and food pairing. So, get to smelling, ordering, cooking, and tasting!
Choosing strains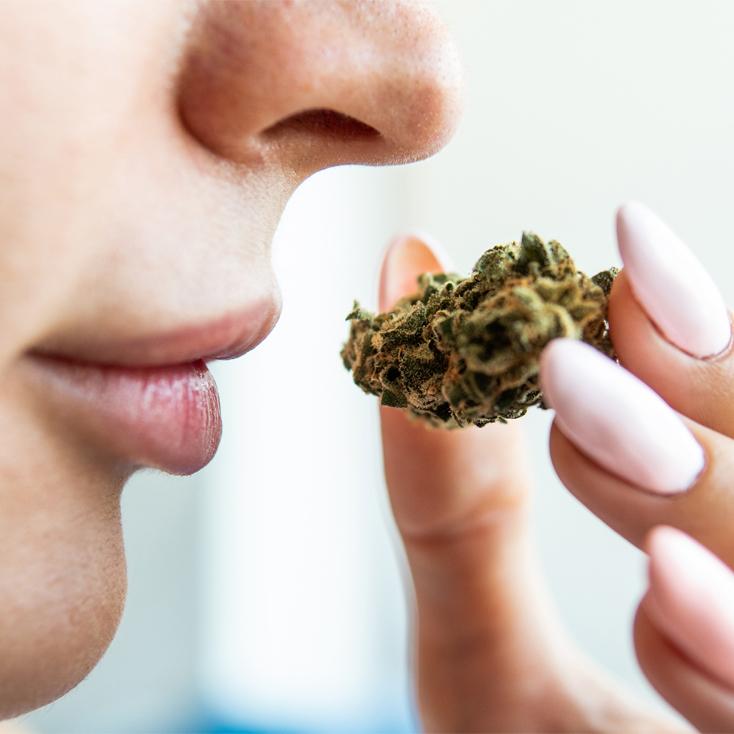 When pairing cannabis strains with food, try to pick terpene profiles that are prominent for you, ones that have distinct aromas. Keep in mind that everyone is different so your body and its response to terpenes may affect your perception.
The effects of the terpenes in combination with other cannabinoids, all produce the chemical varieties of cannabis. Learn how to shop for strains based on terpenes with your smell, the mood you are going for, and experience over time. For example, you might pick a strain that has the terpene alpha-pinene for focus.
Consumption methods
To get the best smell and taste out of your cannabis flower, try grinding it and using a vaporizer like a Pax 2 or a Volcano Vaporizer. This helps avoid combustion or that burning taste you may get with other methods like smoking out of a glass pipe. If you do opt for glass make sure it's clean to get those flavors with the first hit.
Dabbing concentrates that are full or broad-spectrum may also be a good way to get the optimal smells, flavors, and effects out of cannabis. For example, with live resin, the harvested cannabis flower is frozen before extraction to preserve more terpenes.
Strain and food pairings
Here are a few food dishes and suggested in-house cannabis strains to pair and experiment with that may enhance flavor combinations and your experience.
Gelato Cake with Shepherd's Pie
Gelato Cake is an indica dominant hybrid strain with dark, hashy, earthy, and slightly sweet aromas and flavors with happy effects. It may accentuate the tastes and smells of Shepherd's Pie. These tastes may include fluffy garlic potatoes, brown sugar caramelized onions, fresh herbs like rosemary, and savory meat complemented with veggies. Gelato Cake is known for having sedating effects so it may help you blissfully relax after dinner.
Golden Goat with Hawaiian Pineapple Pizza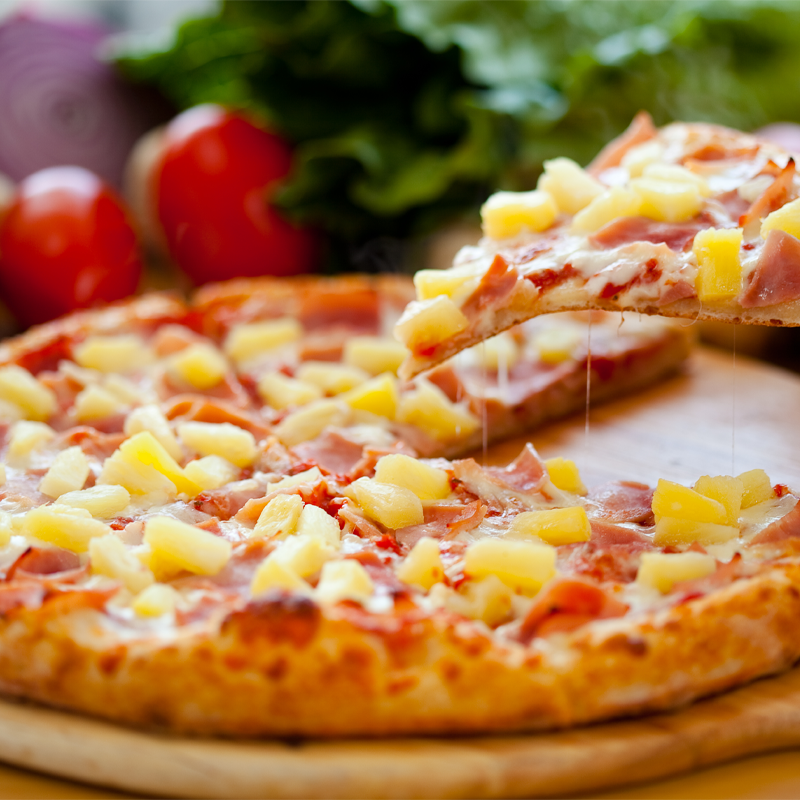 For many, the best thing about Hawaiian pizza is the juicy pineapple chunks. So before or in between bites of the pizza, take a little hit of Golden Goat, a sativa dominant hybrid strain. Golden Goat is known for having spicy, sweet flavors, and sour notes, so it may make the pineapple and tomato sauce really pop. The strain can also be uplifting and may inspire you to make your own pizza!
Member Berry with Fruit Salad
A fruit salad with fruit of your choosing such as bananas, grapes, strawberries, coconut flakes, and a sweet citrus dressing may make a great pairing food with Member Berry. Member Berry, an indica dominant strain, has tart and fruit flavors with sweet and citrus aromas and is known to have calming body high effects. So if you want to mediate a bit on your fruit salad, try this strain with it and make both even more enjoyable.
Lemon OG Haze with Lemon Blueberry Bars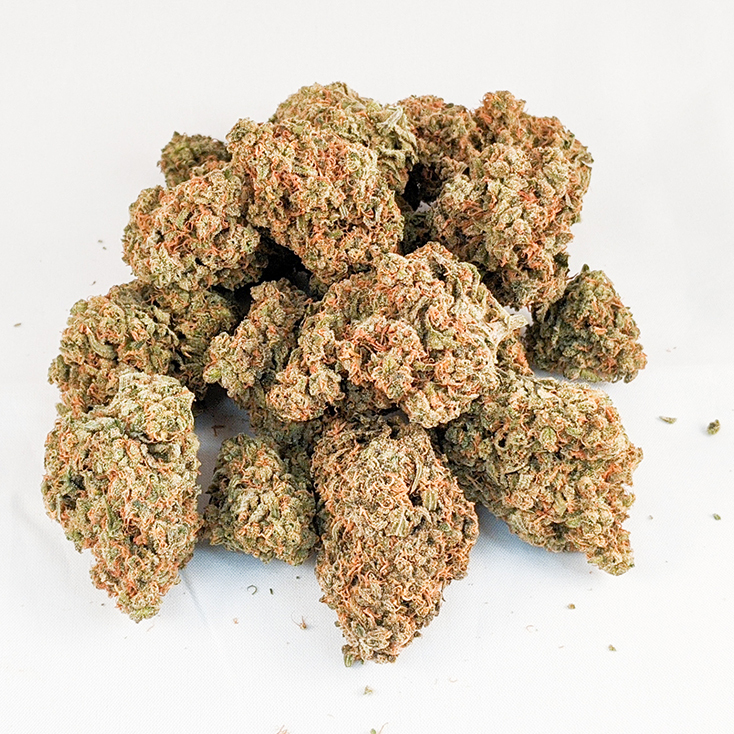 What might go good with lemon, blueberry, and graham cracker crumbs? The almighty Lemon OG Haze, a sativa dominant strain with strong citrus flavors and effects. The fresh blueberries in the bar may be a good neutralizer for the lemon while still enjoying the piney zesty flavors of the flower. Nibbles of a baked lemon blueberry bar after or before a draw of Lemon OG Haze may bring an extra energizing burst of sunshine to your day.
The possibilities are endless with food and cannabis pairings, so get creative. It may have you appreciating your favorite strains and foods even more. Or maybe you'll find new thoughts and enhancements to your experiences. Bon appetite and puff puff pass!
---
Please consume responsibly. This product may cause impairment and may be habit forming. There may be health risks associated with consumption of this product. State laws impact what dispensaries can and can't sell to recreational customers and medical marijuana patients. Not every type of product, consumption method, dosage form, or potency mentioned on this blog will be permitted in all locations.
This content is not intended as medical advice. The information provided is meant to encourage cannabis education, not replace direct patient-healthcare professional relationships. Always consult your primary care physician or other healthcare provider prior to using cannabis products for treatment of a medical condition. Any statements contained herein have not been evaluated by the Food and Drug Administration. Products referenced are not intended to diagnose, treat, cure, or prevent any disease. Products are only available where consumption of cannabis is legal.
Blog categories
Subscribe to receive new articles in your inbox