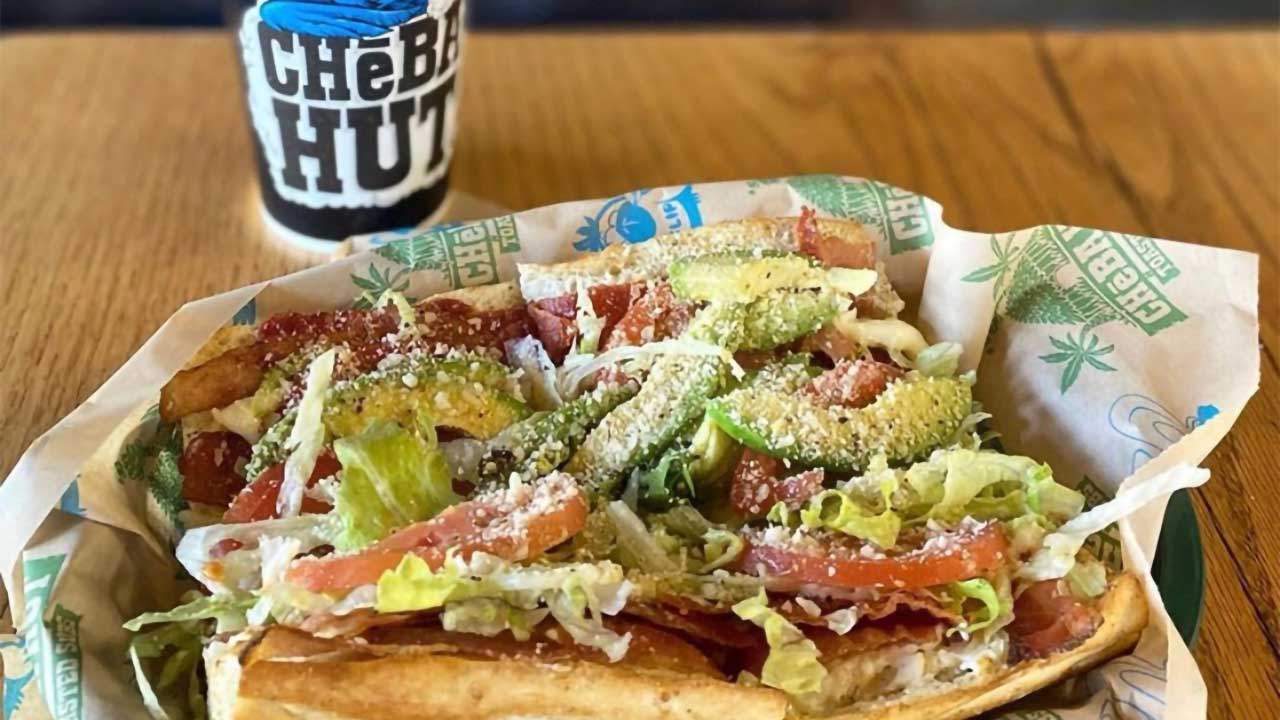 Cannabis Strains and Sandwiches
Cannabis strains and sandwiches—they go together like peanut butter and jelly. And just like perfect pairings, we've met one of our matches—the holy hoagie heads over at Cheba Hut. With over a dozen locations across Colorado and many more in 15 other states, Founder Scott Jennings created Cheba Hut as a shop that serves up munchie-matching sandwiches inspired by cannabis.
While we certainly appreciate the admiration for the industry, it's the marijuana themed sandwiches themselves that really make us love Cheba Hut. As they say, they pair homegrown food with real people in a relaxed environment—and the results are incredible. Plus, their proprietary Parisian bread baked to perfection is amazing!
If you're not drooling, or at least daydreaming about DoorDash-ing yourself for lunch, get ready to get hungry. We're diving into the Cheba Hut menu items and giving you our suggestions on the best cannabis strains to pair with some of our favorite toasted subs.
LivWell strains and Cheba Hut toasted subs
1. White Widow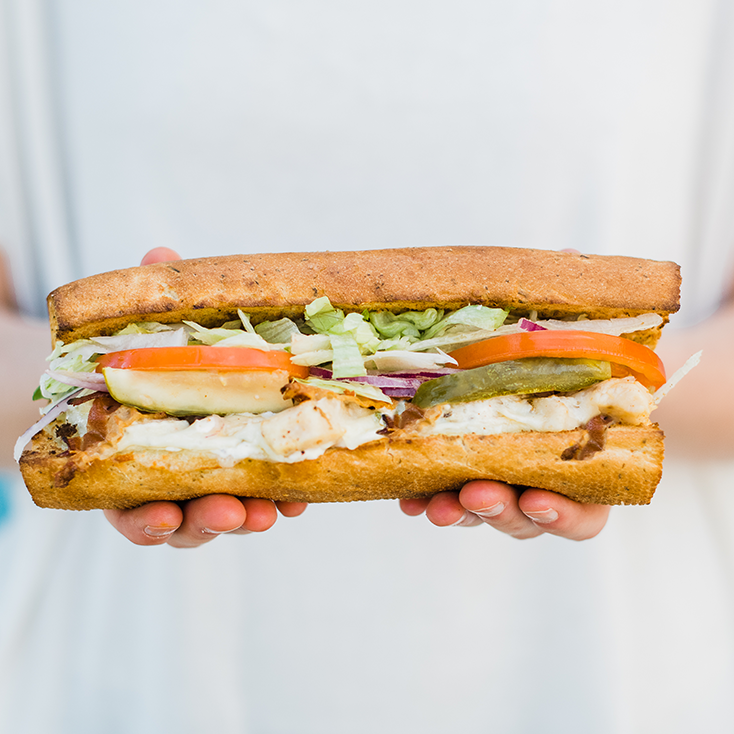 The White Widow from Cheba Hut is one of their most popular marijuana theme sandwiches, and one of our favorite classic cannabis strains. Their White Widow is chicken, bacon, ranch, and all the fixings for a fresh but filling meal.
LivWell's White Widow is a little different— the strain is traditionally heavier in the terpene myrcene, which can give this cannabis flower a more fragrant aroma. While the strain is a true hybrid, it often leans closer to a more uplifting experience (rather than a sedative one).
2. Dank and Cherry Diesel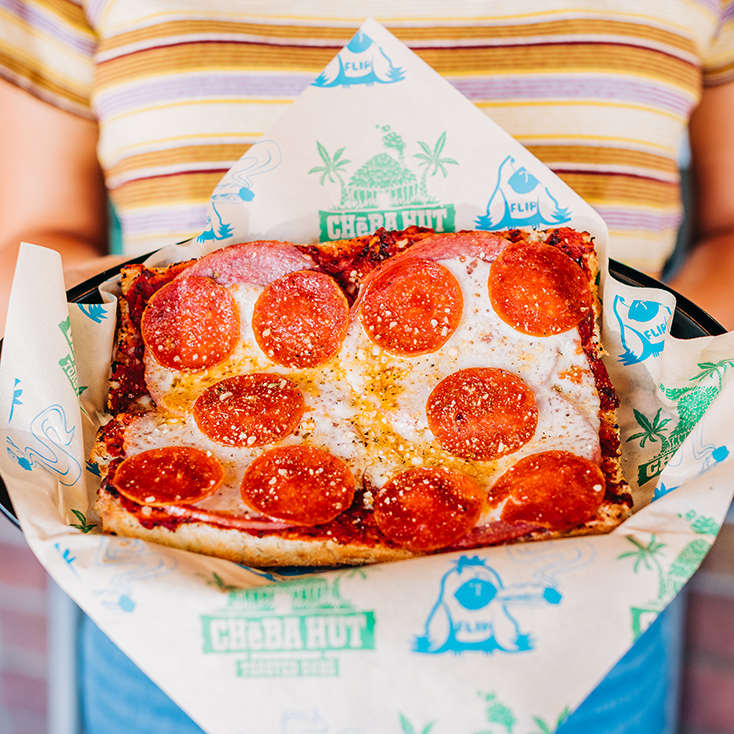 The Dank from Cheba Hut is exactly its namesake— dank. It's basically a pizza reimagined as a sandwich, or perhaps a sandwich pretending to be a pizza? Either way, we're in. Each Dank sandwich is Genoa salami, pepperoni, marinara, double provolone & Cheba Hut's signature shake baked into bread of your choice to create the perfect personal pizza.
How do you match a mini marinara pie to a savory strain? You pick up some Cherry Diesel, with sweet and fuel aromas. This sativa-dominant strain's deep cherry distinct tastes and aromas may make this pizza sandwich flavors pop. Plus with its invigorating effects followed by relaxation, this may be a nice complement to enthusiastically enjoy eating this Dank sandwich and then chill.
3. Kali Mist and Durban Kush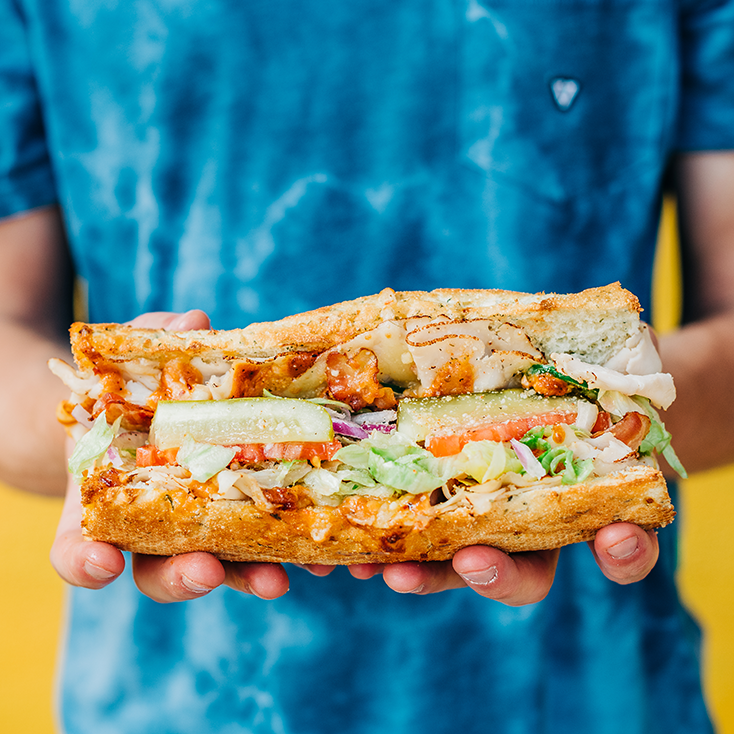 The Kali Mist is the go-to fill-up sandwich that won't weigh you down. You're getting healthy fats like avocado balancing the less healthy fats like bacon setting off that lean turkey protein. It all comes together with your regular fixings and a splash of chipotle mayo to create your perfect fuel-up lunch. One Kali Mist for lunch, and you're ready to adventure for hours.
Want to really enjoy that Kali Mist adventure? We suggest adding Durban Kush to the menu. Its parent, Durban Poison is a classic cannabis strain that delivers uplifting effects with a tart, earthy flavor. It will lift you up and make use of the energy boost you'll get from the Kali Mist.
4. 5-0 and Capital G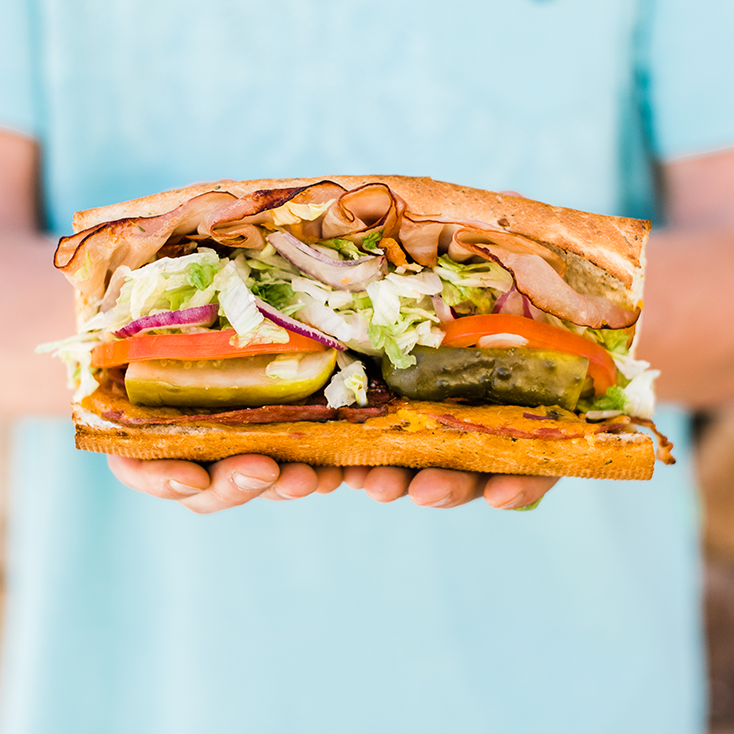 Maybe cancel your plans for this pairing—you'll have trouble moving with either of these epic concoctions. The 5-0 sandwich from Cheba Hut is a monument to meat. Between two humble slices of bread (of your choice), Cheba Hut stuffs smoked ham, genoa salami, prosciutto, pepperoni, and bacon in addition to your classic sandwich fixings.
Perfect for staying home, bringing something sensational, and pairing with one of our favorite indica-dominant marijuana strains, Capital G. If you're going to go into a food coma, why not a happy weed comma too? Capital G is known for its earthy flavors, deep relaxation, and sedative effects even for those with a high tolerance and is a legendary Colorado cannabis strain.
5. Sensi Kush and Blue Diesel #1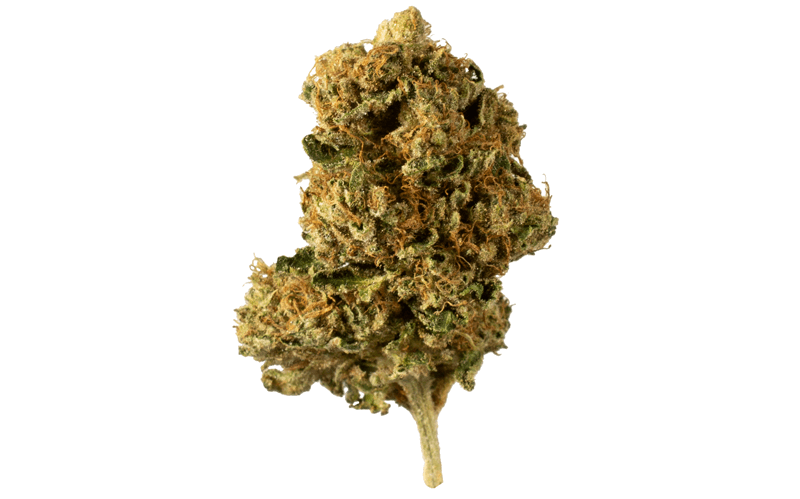 We're pairing delicious classics with classics here. Cheba Hut, of course, has a BLT on the menu but, of course, it's not just anybody's BLT. The Cheba Hut BLT also includes honey sriracha, avocado, provolone, and the classic Cheba Shake & House dressing. So it's everything customers love and expect with a classic BLT, but with that Cheba Hut twist!
Speaking of things you love with a twist, have we introduced you to our Blue Diesel #1 It consistently shows up on popular strain lists and is often sought out because of its consistency and the delicate balance between indica-dominant Blueberry and Sativa-dominant NYC Diesel. Pair this delicate balance on a classic with a seriously upgraded BLT and you've got yourself a perfect afternoon.
5. Griefo and Fluffhead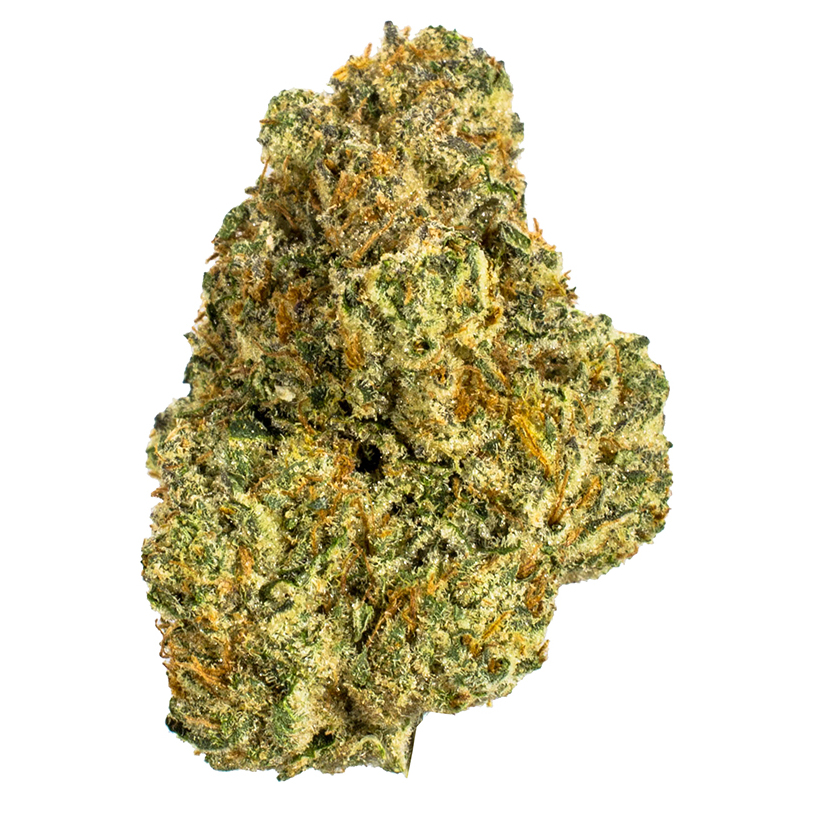 For all the vegetarians, here is a great sandwich and cannabis strain to make your day. Because who doesn't love cream cheese and a variety of tasty veggies with Cheba's tasty Shake and House dressing? The veggies on this baby include guacamole, tomato, onion, cucumber, and mushrooms with pepper jack cheese.
So before you take a bite into this veggie lover's dream, try a hit of Fluffhead, an indica-dominant hybrid strain. Inspired by Phish and with Afghani Kush and Headband roots, this citrusy strain may enhance the euphoria while enjoying the creamy veggie Griefo sandwich.
Where to find Cheba Hut and LivWell strains
Ready to give Cheba Hut a visit to try any of these tasty subs? Head over to any of their locations in Colorado. This sandwich shop also has salads, local beers and cookies for curing munchies. And feel free to shop our loose flower cannabis strains to find and give any of these recommended gems a puff before digging in.
Blog categories
Subscribe to receive new articles in your inbox